This past week at LFW Christopher Bailey debut a collection absolutely bursting with jackets, every one with that 'need it now' appeal. Each one was perfection, and with so many different styles to choose from, there was something for everyone.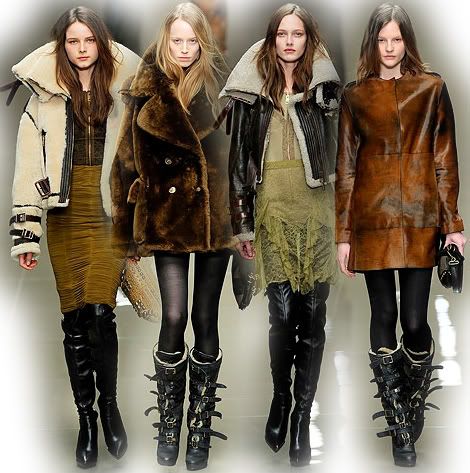 From shearling and leather aviator-esque jackets with oversized collars, to military inspired pieces in khaki and classic navy, to dramatic voluminous shearling creations, and a beautiful long line pony skin overcoat- there was something to suit every taste and everything was super wearable.
Coupled with the fact that the outerwear and accessories were available online to pre-order right after the show, I predict a sell out.