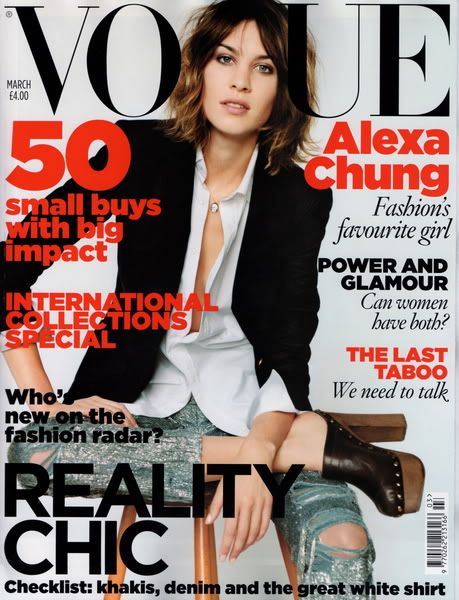 Sooo, when I first saw the Chanel SS10 show back in September, I was more than a little dubious when I saw Karl's choice of footwear for the show...the clog. I wasn't the only one cringing at the memory of when these were fashionable in the mid 90's. I do believe I had a rather fetching white pair, bought for me by my mum, from some random shoe shop in the middle of Liverpool.
But some how, inexplicably, they seem to have permeated my fashion unconscious and now I find myself scouring through pages of them in the fashion weeklies, searching for the perfect Chanel-esque pair (it's all in the thickness of the heel IMO), minus the designer price tag.
How has this happened?! Could it be something to do with hipsters such as Alexa Chung and MKO rocking their clogs that finally made me change my mind? Quite possibly.
Behold! The finest specimen of clog-lovelyness I have found so far- and at a fraction of the price of theirdesigner counterparts, the Charlie clog by Mr Jeffrey Campbell. $126 from
Lori's Shoes.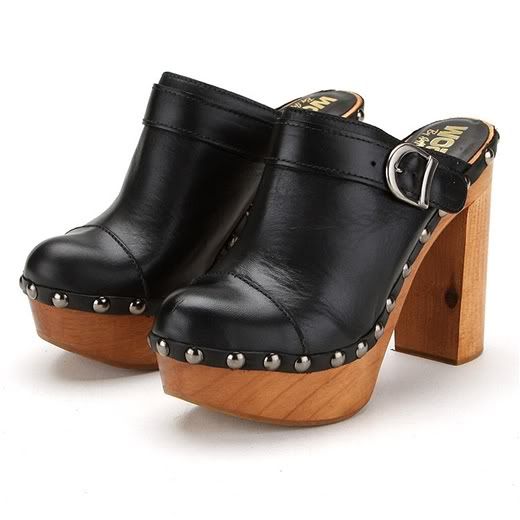 images from TFS, Loris Shoes