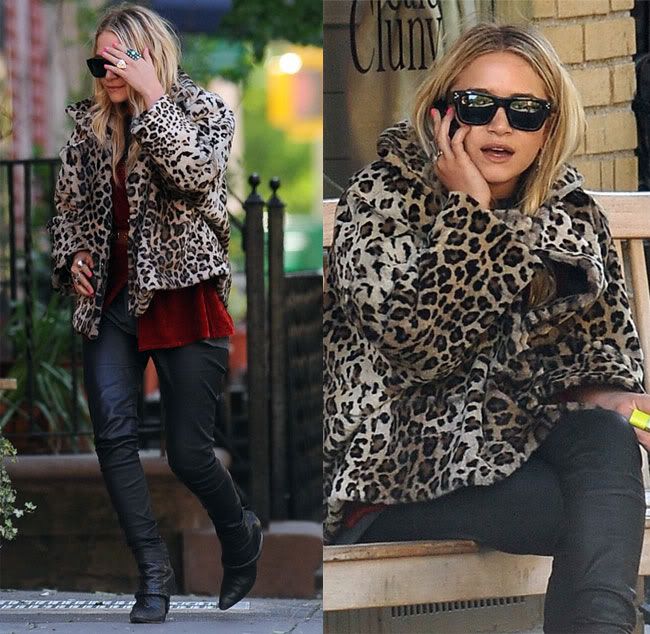 What was I just talking about in my last post? Perfect leopard print. And MK is one lady who certainly has her leopard print down to a fine art. That jacket is amazing, and I love the way she has paired it with that red top just poking out from underneath. And the coral nails. And the masses of rings. And the Wayfarers. Like I said,
perfection.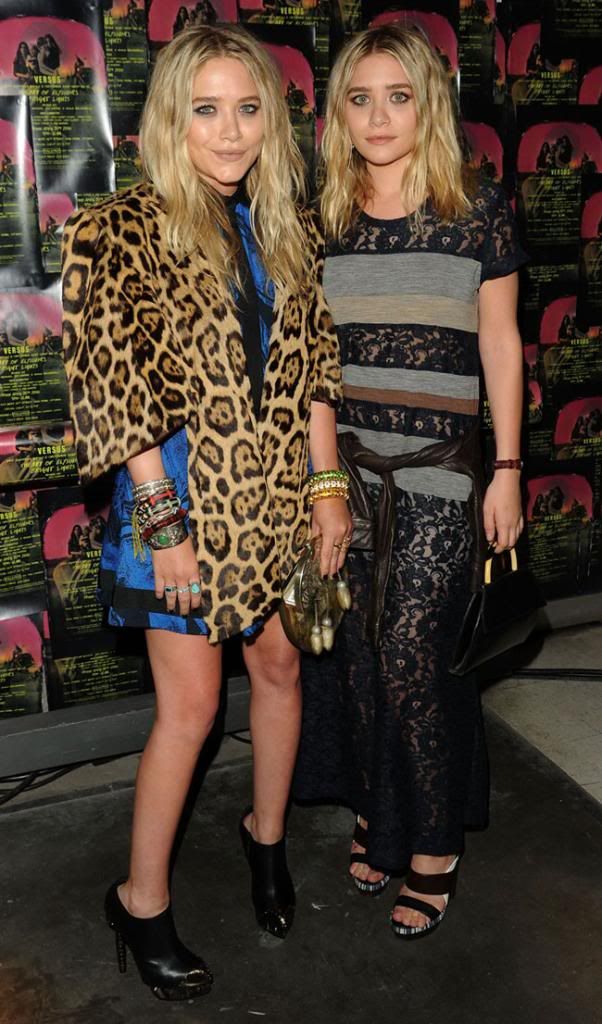 And here she is rocking another beautiful leopard print jacket. This time a cropped number which looks like it could be real fur, Art of Elysium, 'Bright Lights' gala in NYC. She pairs it with bright blue dress, black booties, and heaps of jewellery and Navaho inspired clutch bag, for an equally inspiring look.
I am however questioning Ashley's lacy ensemble. It's so rare for her to get it wrong, since she is usually impeccably dressed. What do you think?
pictures from Celebrity Gossip, edited by me