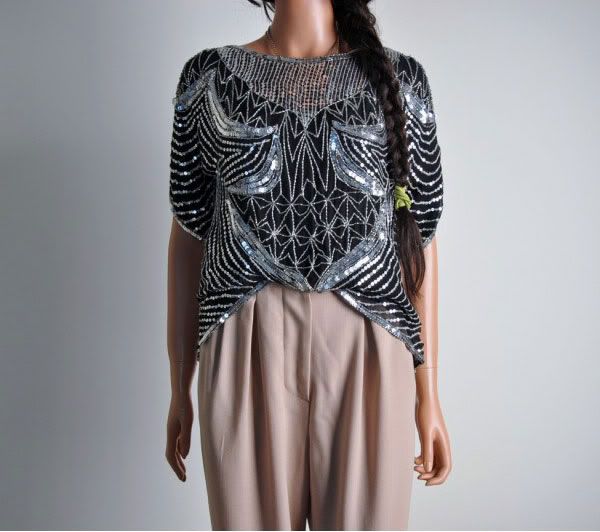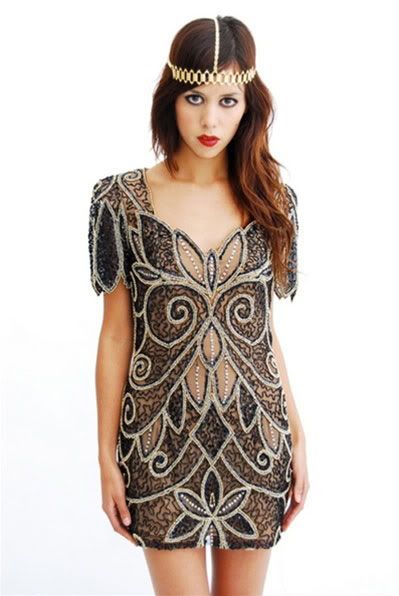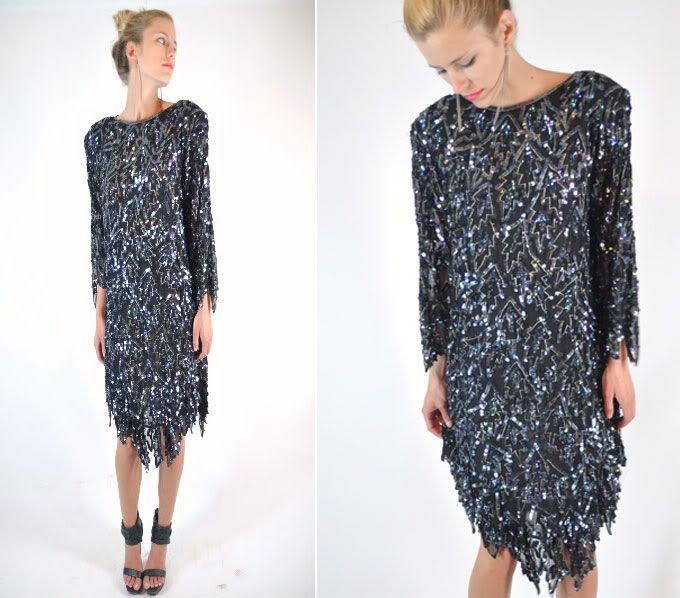 Sorry for the lack of posts this past week- I've become a bit obsessed with finding the perfect dress (at the right price!), for a ball I am attending this weekend. The theme is 'Carnival' which is proving to be quite difficult. My thoughts were to get a sequin number since Google image search revealed that is what Carnival pretty much consists of. Sequins, feathers, and a whole load more sequins! However the vast majority on the high street are extortionately priced or just plain tacky. Plus, I don't want to end up in the same dress as someone else.
And so I've been scouring all my favourite vintage sites trying to find 'the one', and in turn avoid an embarrassing 'same dress' incident. (Every fashionista's worst nightmare!) These little beauties are some I came across, but due to my major procrastination/auction end times/prices all sadly got away. Maybe they're not as super bright and colourful as they should be, but I think black and sequins looks a little more glamorous. Don't you think? For instant carnival, just add feathers!
The search continues...
pictures from Persephone Vintage, Spanish Moss Vintage, Wicked Plum Vintage