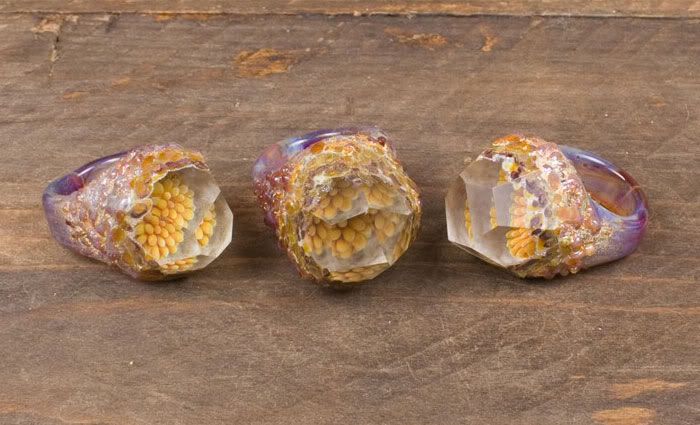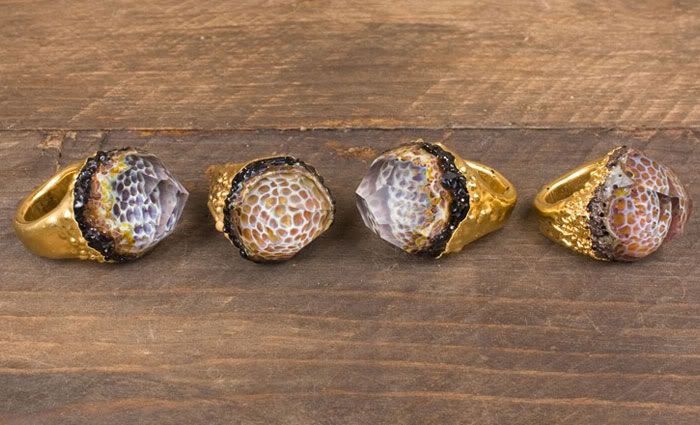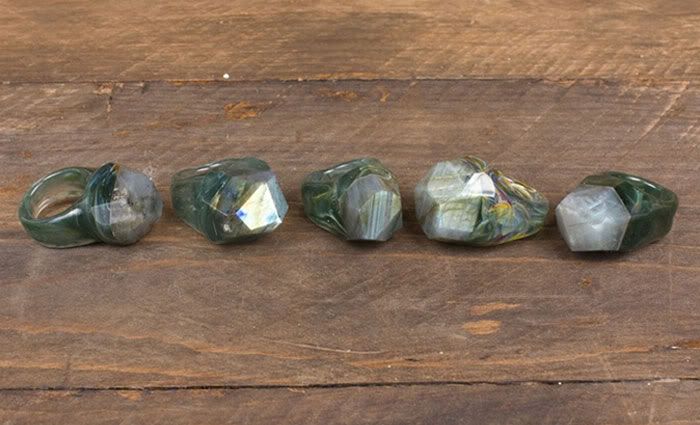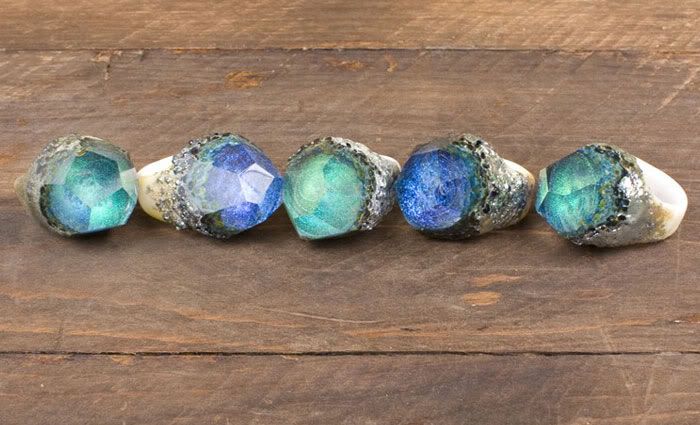 from top to bottom; Flower Geode Ring, Golden Honeycomb Ring, Labradorite Rings, Galaxy Geode Ring all from Sarah Lewis Jewelry
Om nom nom nom! I could just eat all these rings from jeweller,
Sarah Lewis.
The textures and colours of the borosilicate glass, stones and silver that make up these gob-stopper sized beauties are just irresistable! I'll take one for each finger, please.
pictures via
Sarah Lewis