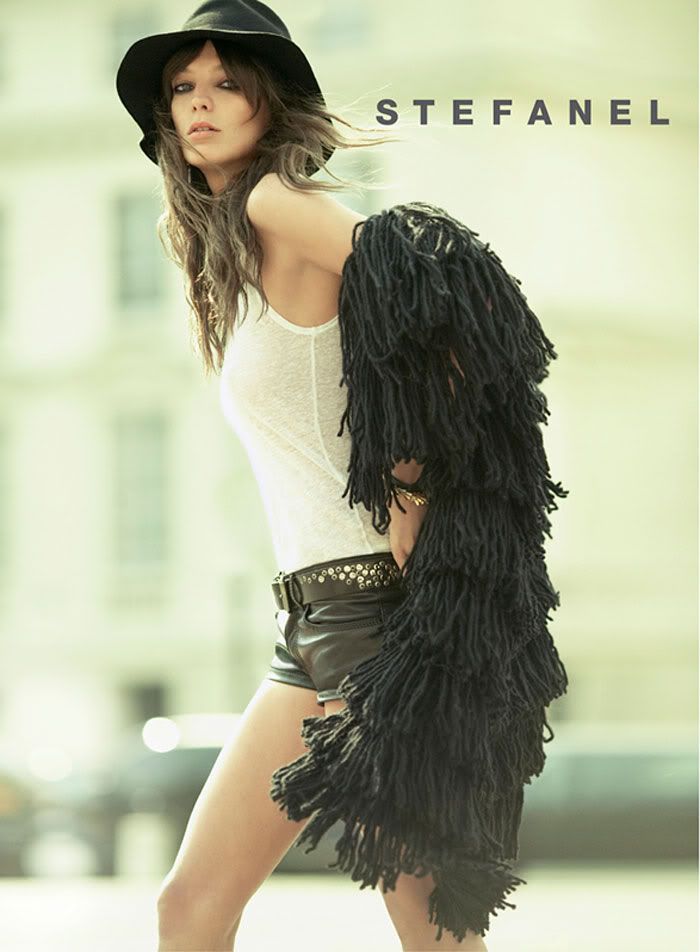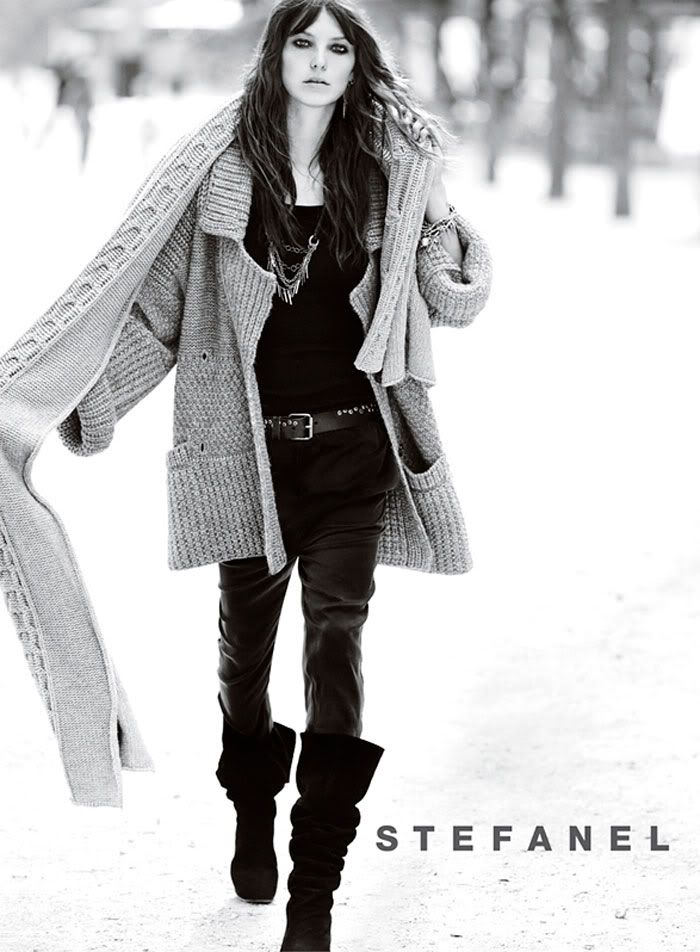 Daria Werbowy for Stefanel AW10
I came home from holiday this week to find that it is now most definitely autumn in the UK. And it more apparent than ever that I need to get a winter coat!
I love these big chunky cardigan coats by Stefanel, and would like something similar- maybe even a patterned poncho style similar to the one in the second set of pictures. However I'm not sure that it would quite do the job come December...