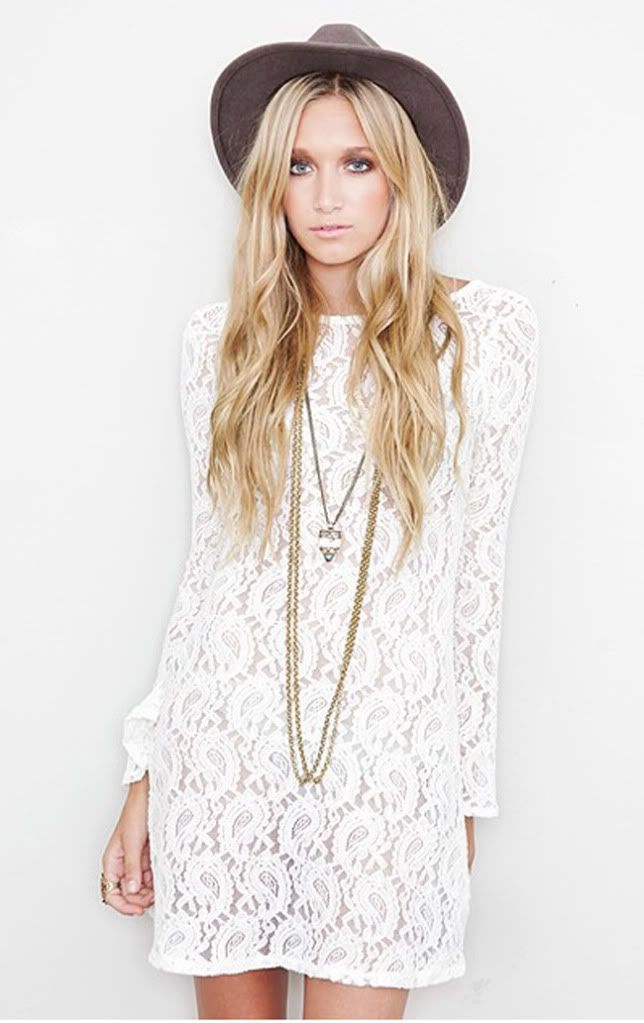 Sorry for the major blog slackage but work has been ridiculous! There's no rest in fashion production world apparently...
Anyway today I spotted these two new arrivals from Planet Blue and immediately wanted both- the
Sacred Heart dress
from mindblowing vintage inspired brand American Gold because apparently I can never have enough lacy white dresses...
And also this bad ass
Trendsetter Dress from Planet Blue
. The cut out shoulders mean you can flash a bit of flesh whilst still being comfortable in it's slouchy knee length design.
I love the that they are both styled with wool fedoras too. I think they would be the perfect accessory for Autumn which judging by this weather is here already!
images via Planet Blue