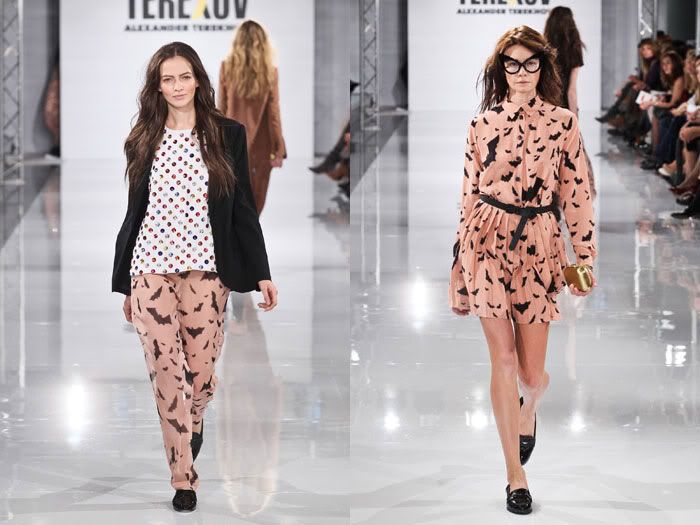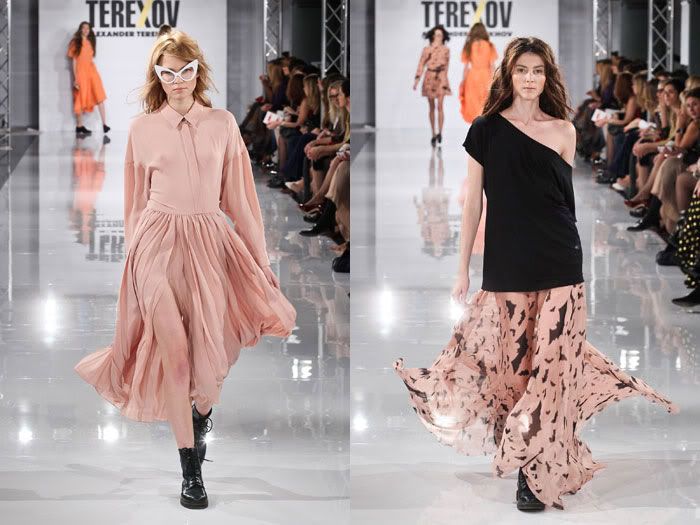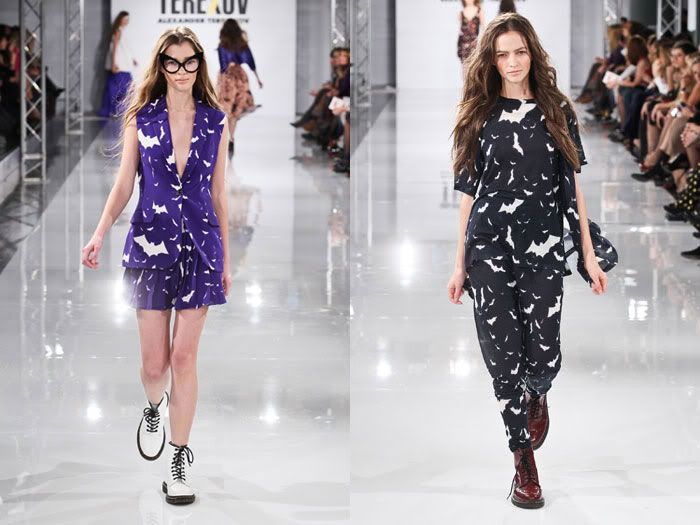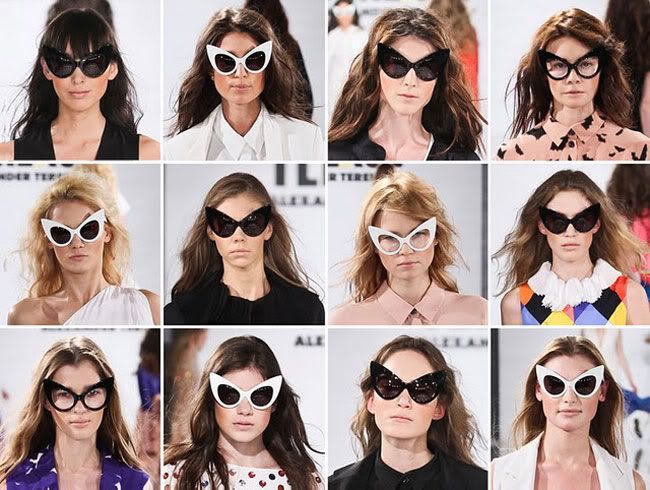 Happy Halloween! Ok, so I'm a day late... I am usually the biggest Halloweenophile going but this year real life just got in the way and I just wasn't 'feeling it'. I did however stumble upon these awesome bat print pieces by Russian designer Alexander Terekhov today on Tumblr and thought they were particularly in keeping with all things spooky. They are actually from the designer's SS11 collection but I actually think the cute collared dresses and quirky prints means they could be worn for many seasons.
The accessories are great too; many of the girly dresses were paired with bare legs and stompy Doc Martens that were reminiscent of Thora Birch's character in Ghost World and also
that Luella
show from SS08. The thick framed cat-eye sunglasses in black, white, tinted and clear lensed were also pretty swoon-worthy.
runway images via Alexander Terekhov.com, sunglasses collage via Cats and Couture