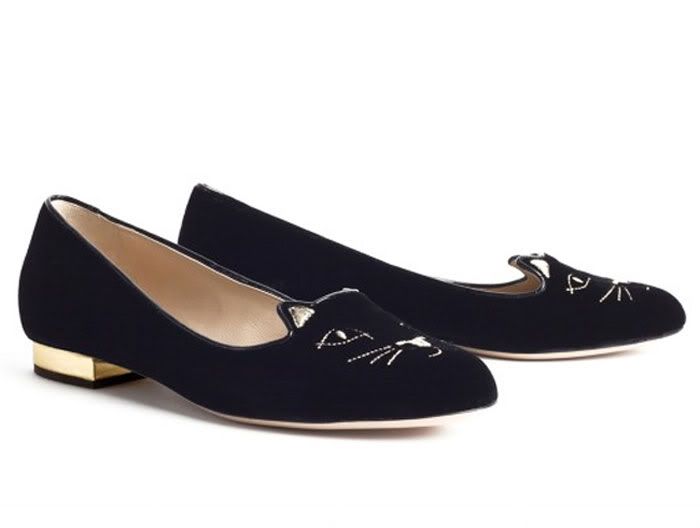 Ok so I know every other blogger in the blogosphere has already featured these Charlotte Olypmia Kitty Flats (and about 6 month ago, ahem) but I just can't 'pussy foot' (haha, I know I'm sorry- I just couldn't resist!) around the subject anymore: I must have these shoes! Or at least a very similar looking knock off version because at £485 they are definitely not within my budget.
I have managed to locate the wedge version's doppleganger
here
on eBay but am yet to it's smoking slipper style counterpart that I am so fond of. If anyone knows where I can get some flat style kitty pumps please do let me know. You would would make a crazy cat lady very happy.
images via Lauren Woodward & Charlotte Olympia.com