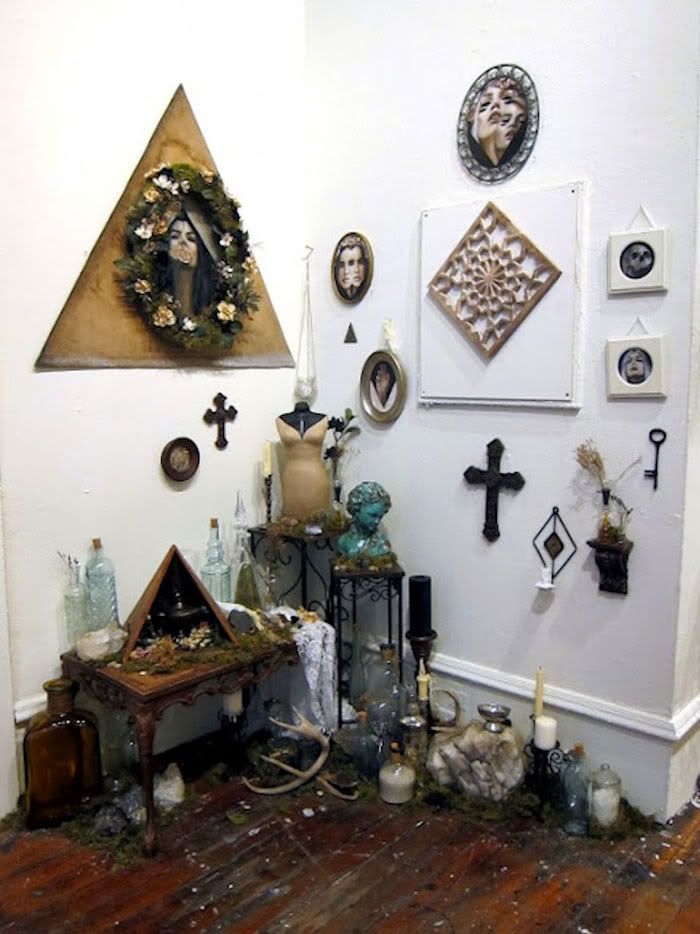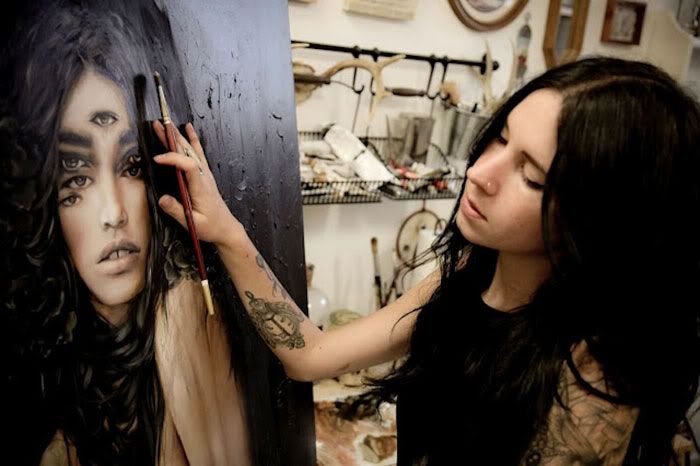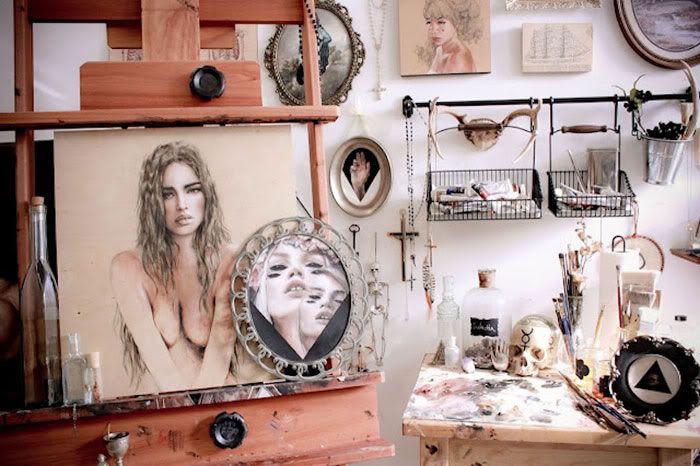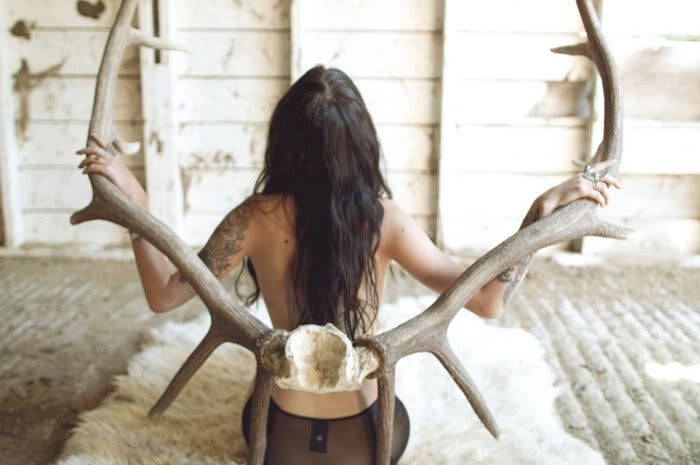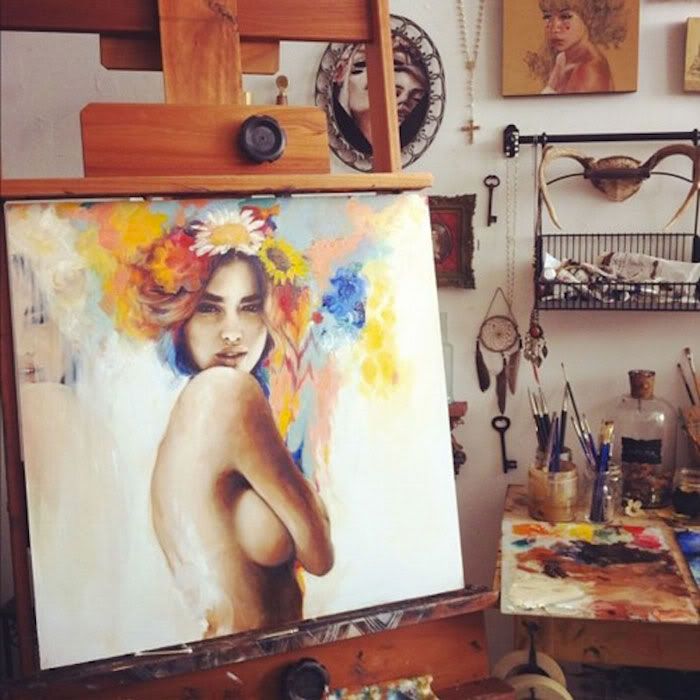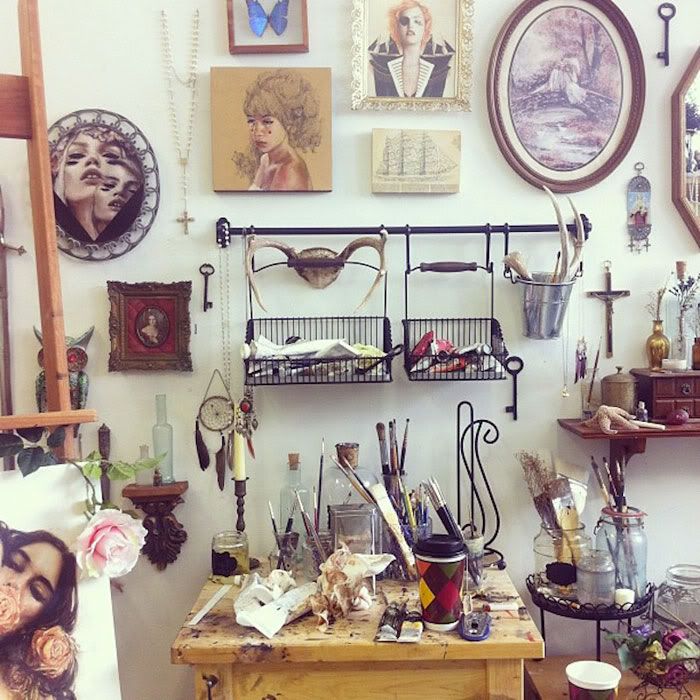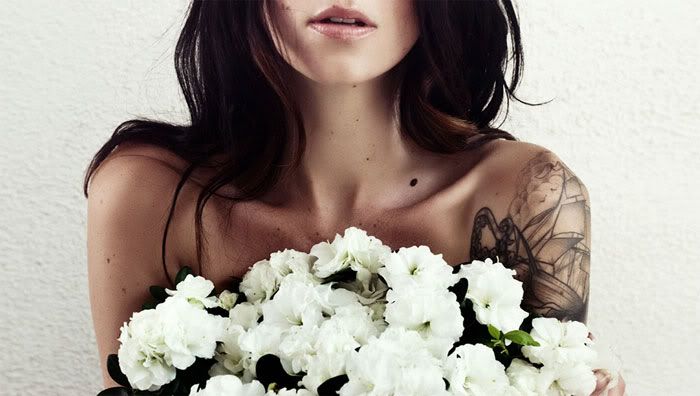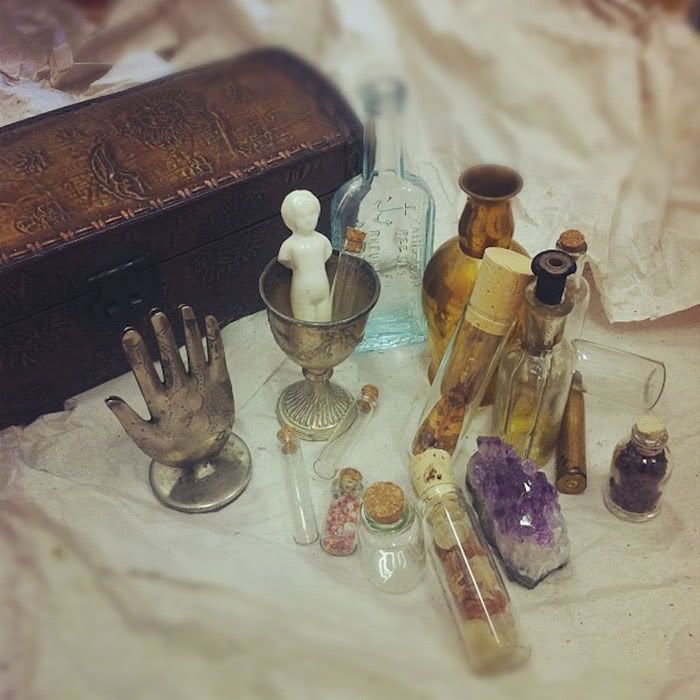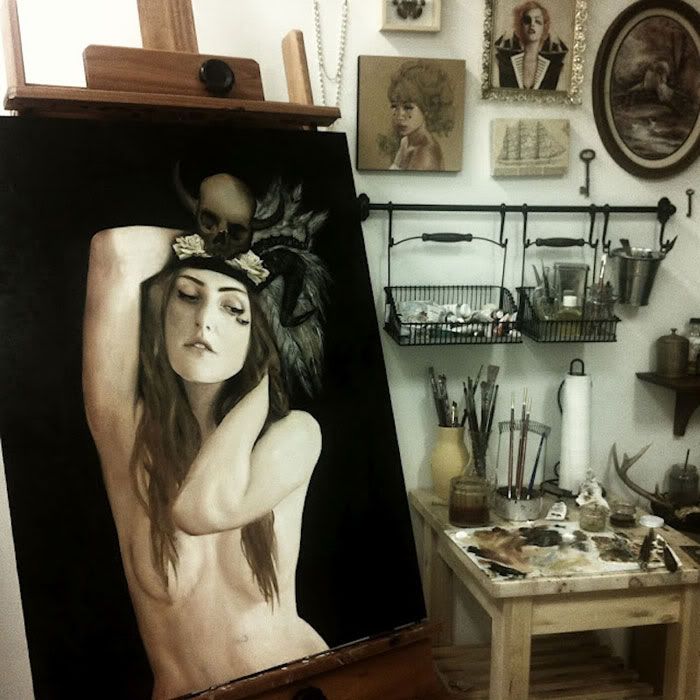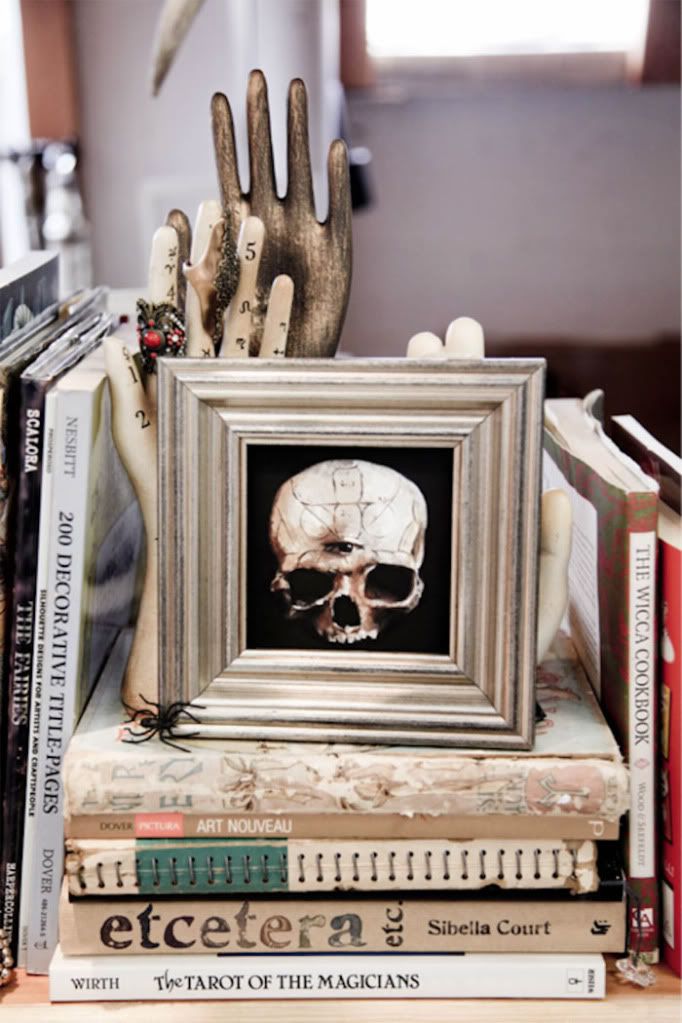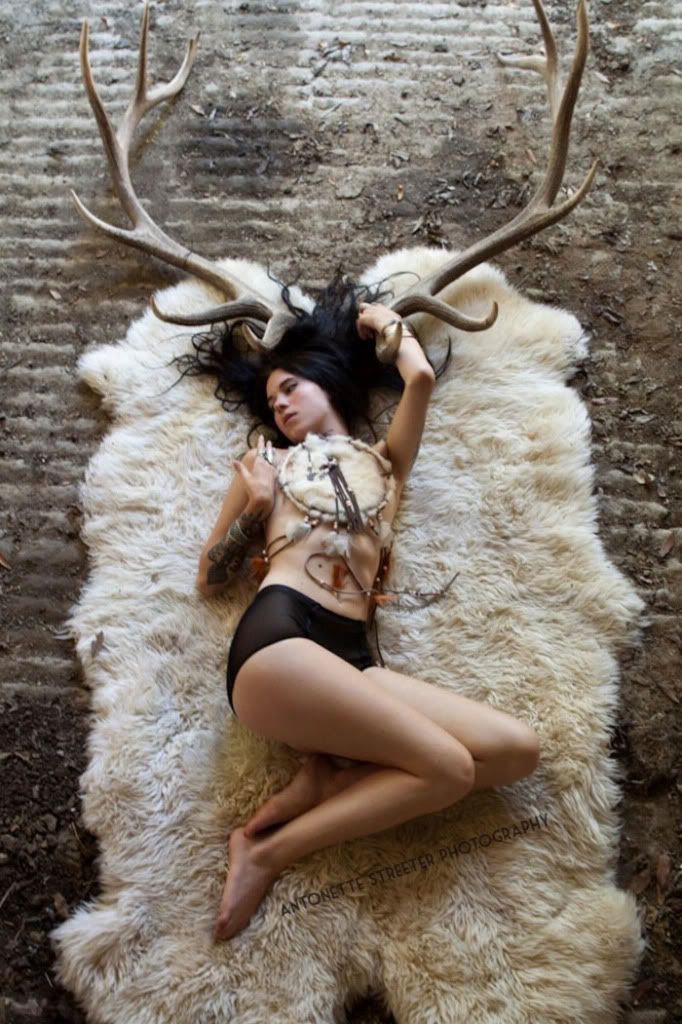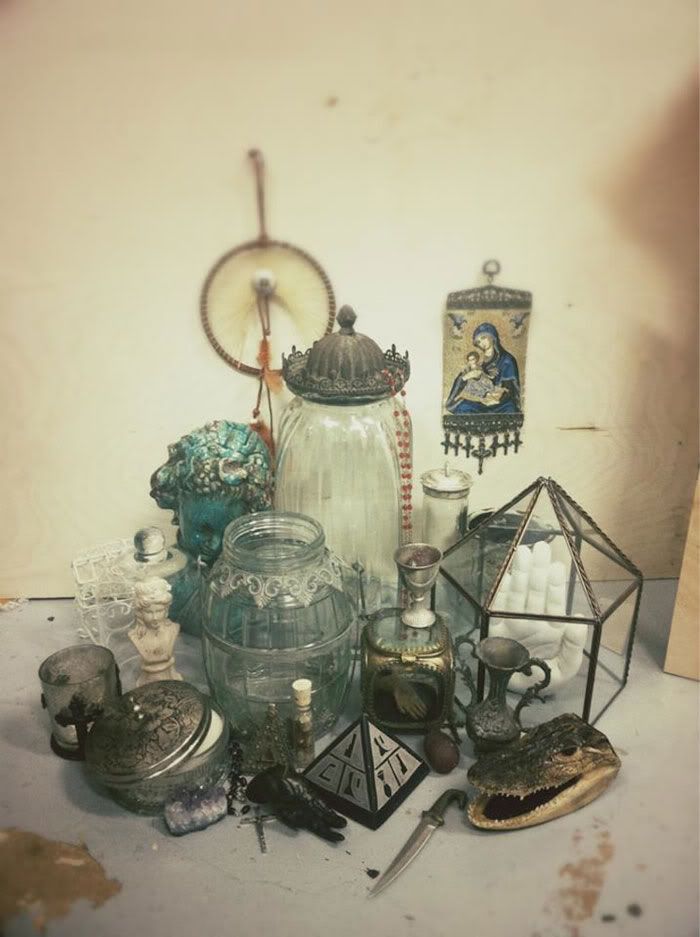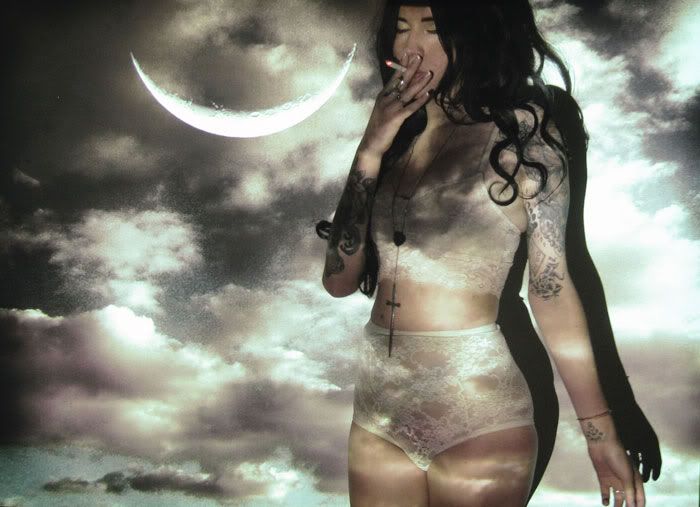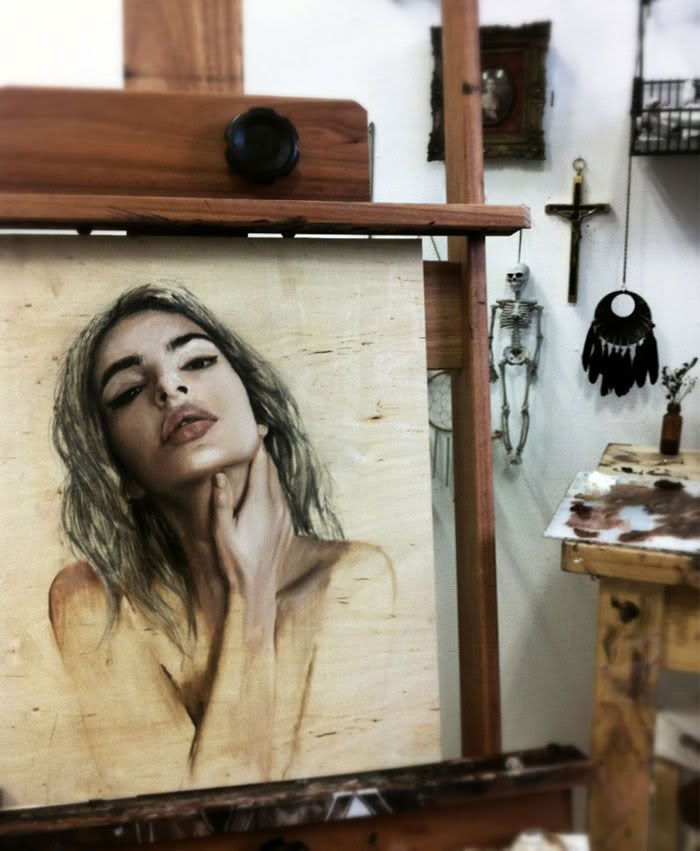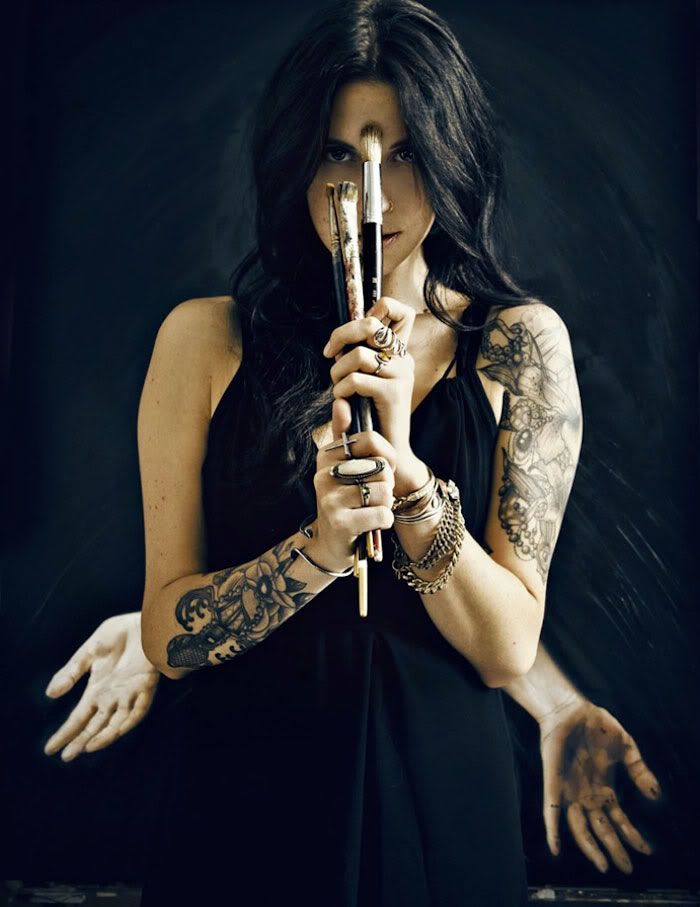 My latest girl crush comes in the form of 23 year old artist/model Charmaine Olivia. In the inner sanctum of her San Francisco studio Charmaine creates her works in oil and ink, from which dark muses appear.
Rainbow haired, horned or bedecked in swathes of feathers and flowers; there is always more than a hint of the otherwordly about her beautiful subjects. With her penchant for delicate lace lingerie and her very own more permanent body art and shock of dark hair she could easily pass for one of the esoteric females she paints.
Check out her
website
for more beautiful photos of her work and herself or follow her on Instagram @charmaineolivia to share in daily doses of inspiration from her life and studio.
images via Born to Be Wild & Charmaine Olivia.com