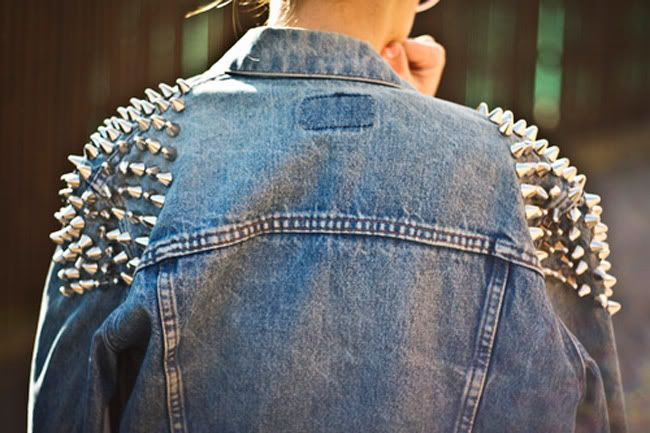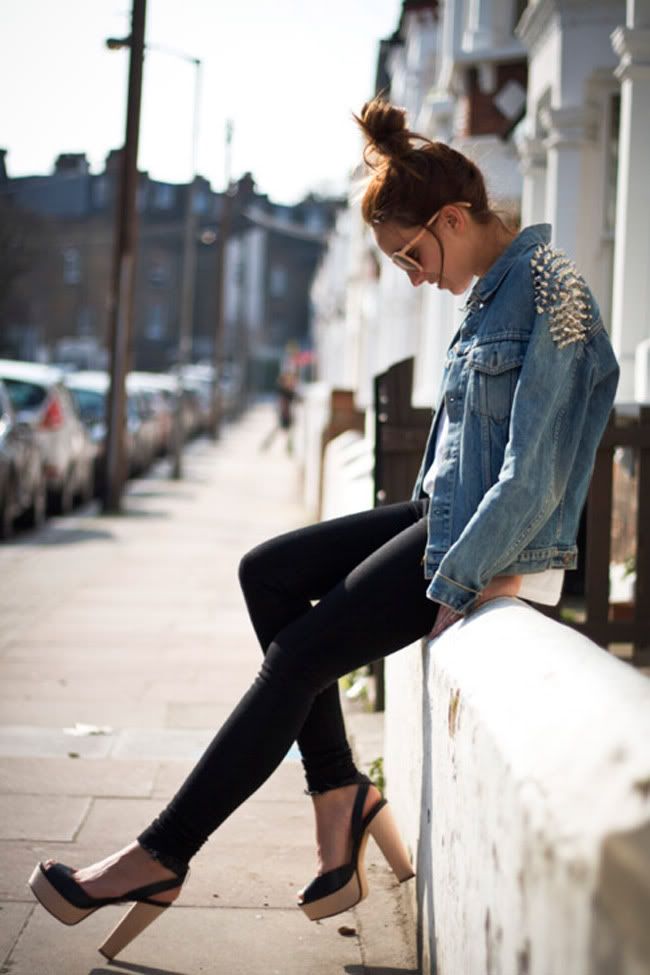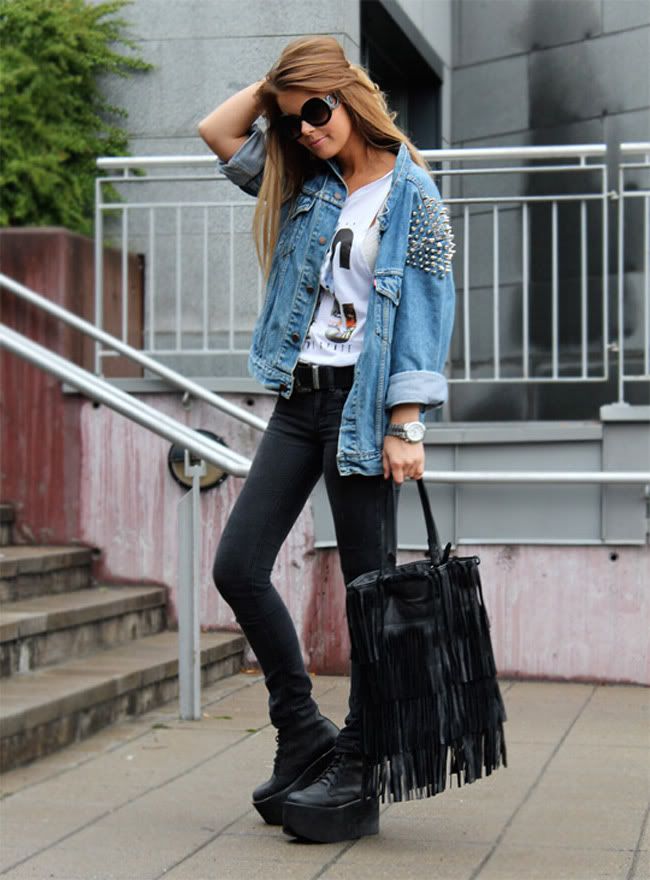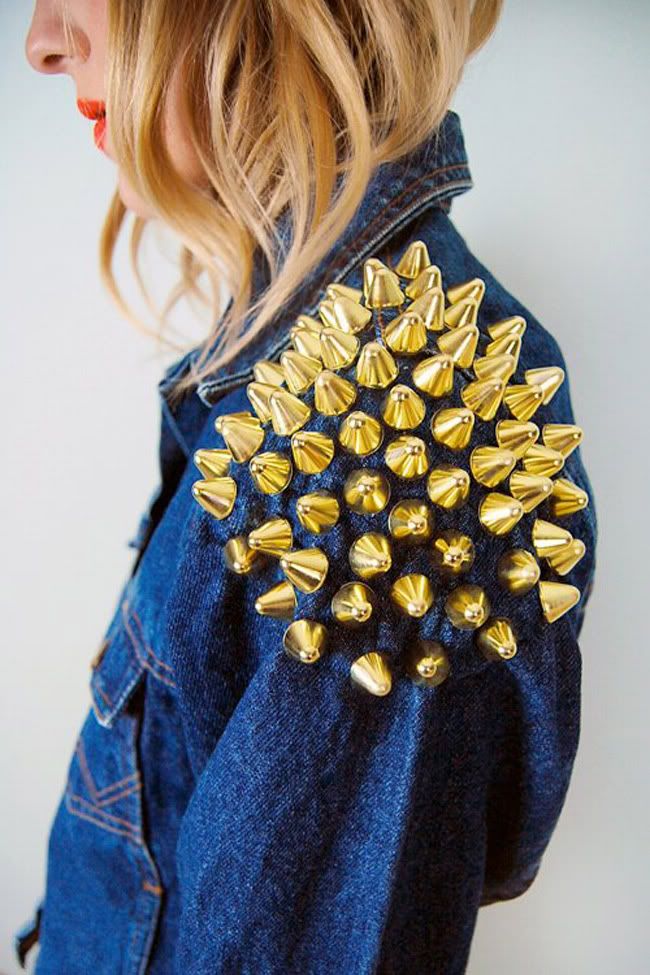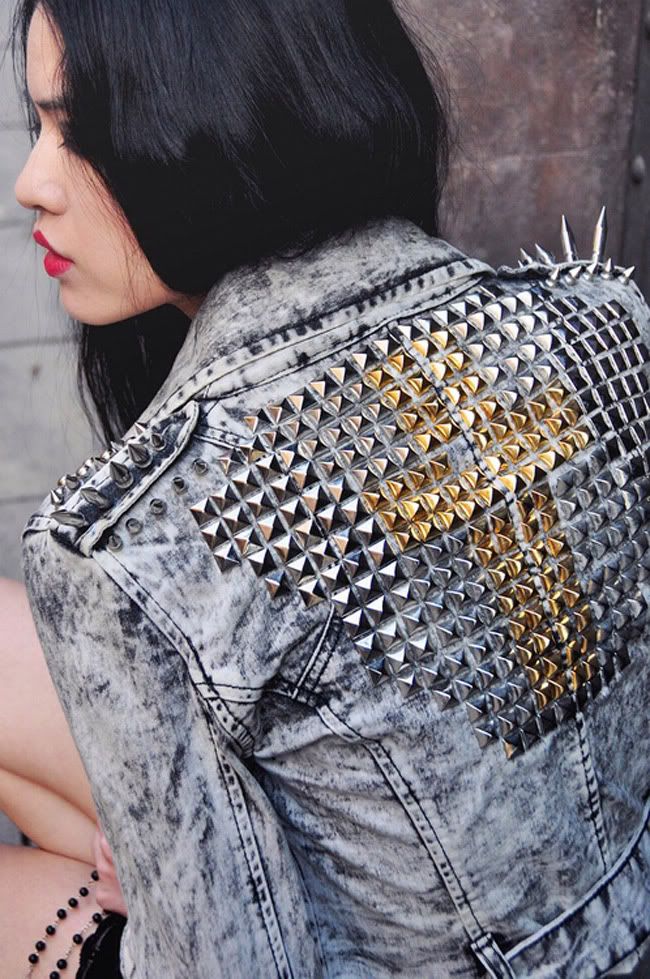 images via various Tumblrs
Loving studded everything at the moment but I'm especially taken with the idea of these conical shaped spike studs on the shoulders of a jacket- stegosaurus style. Worn oversize and acid washed it adds a tough edge to an otherwise simple or pretty outfit.
The Ragged Priest
have an amazing selection of all things studded but I feel like this would be a fun DIY to do yourself. Let the eBay hunt begin!