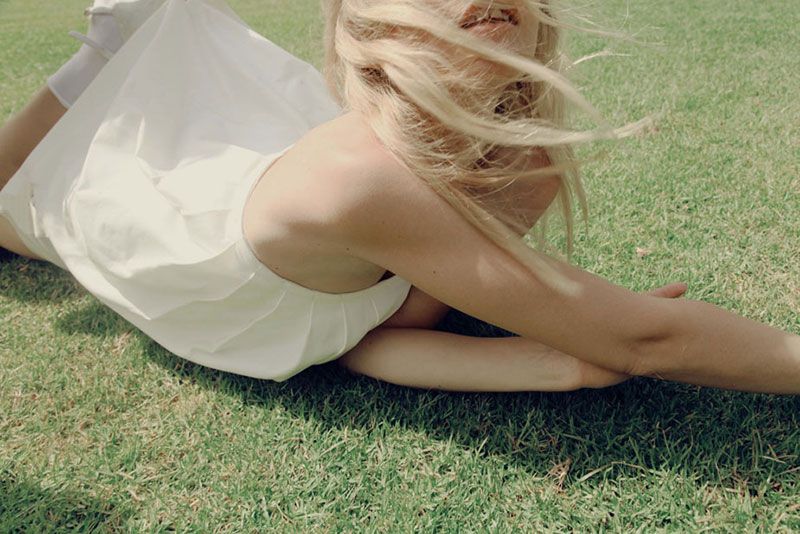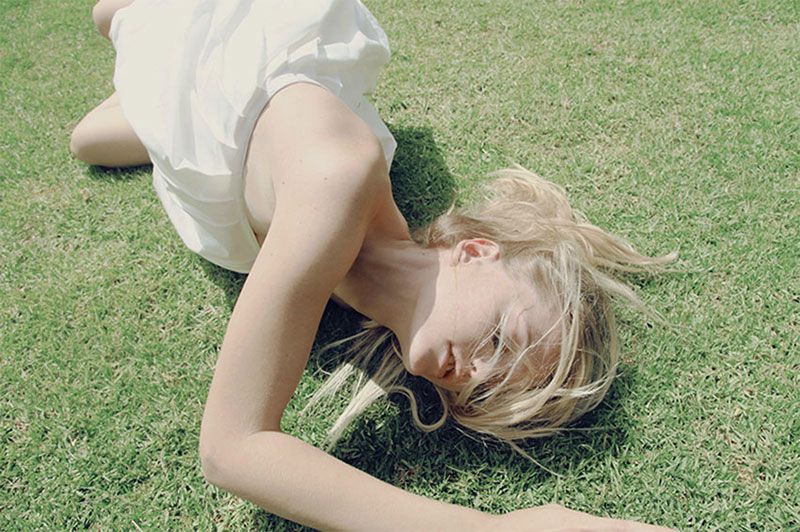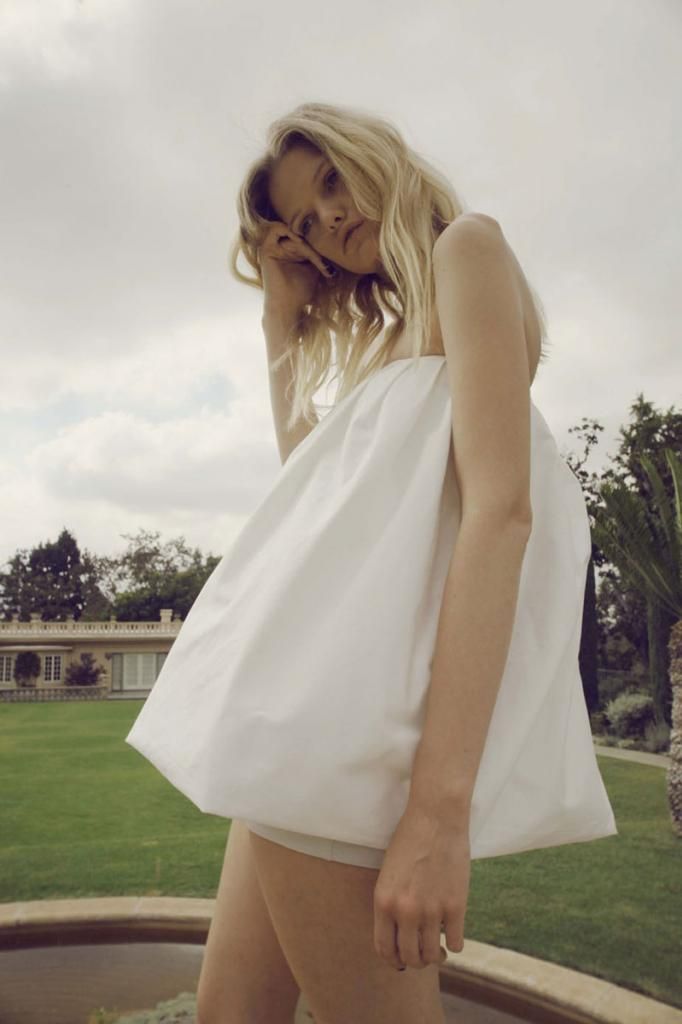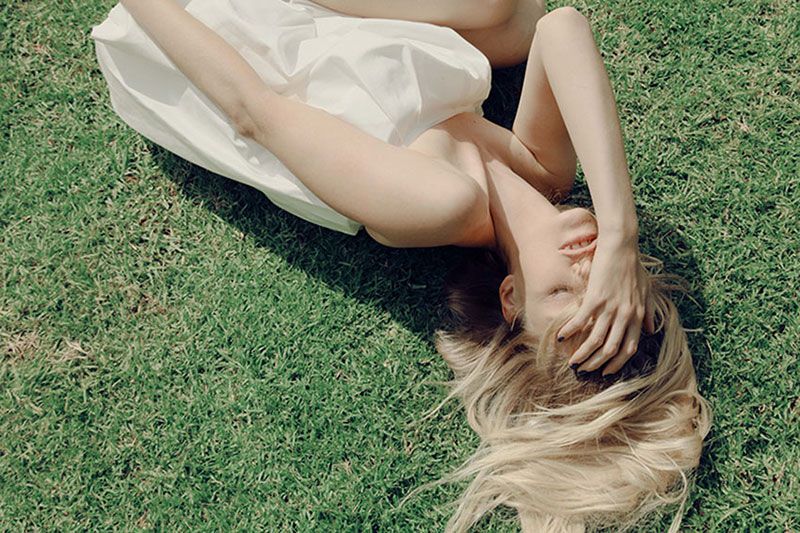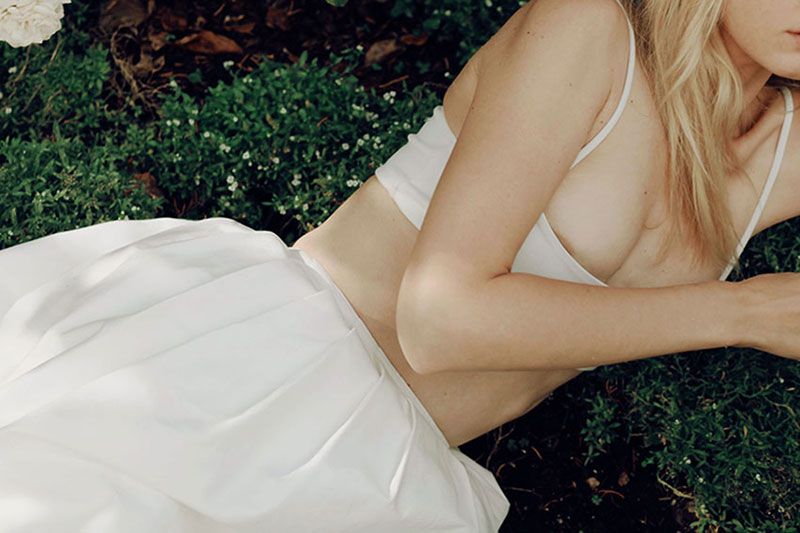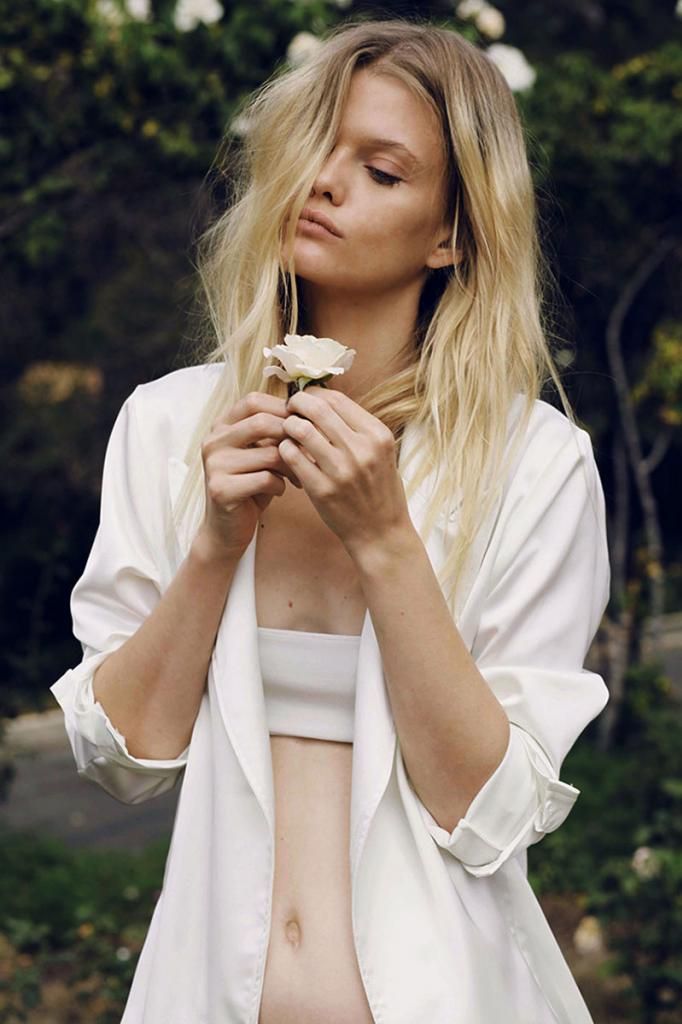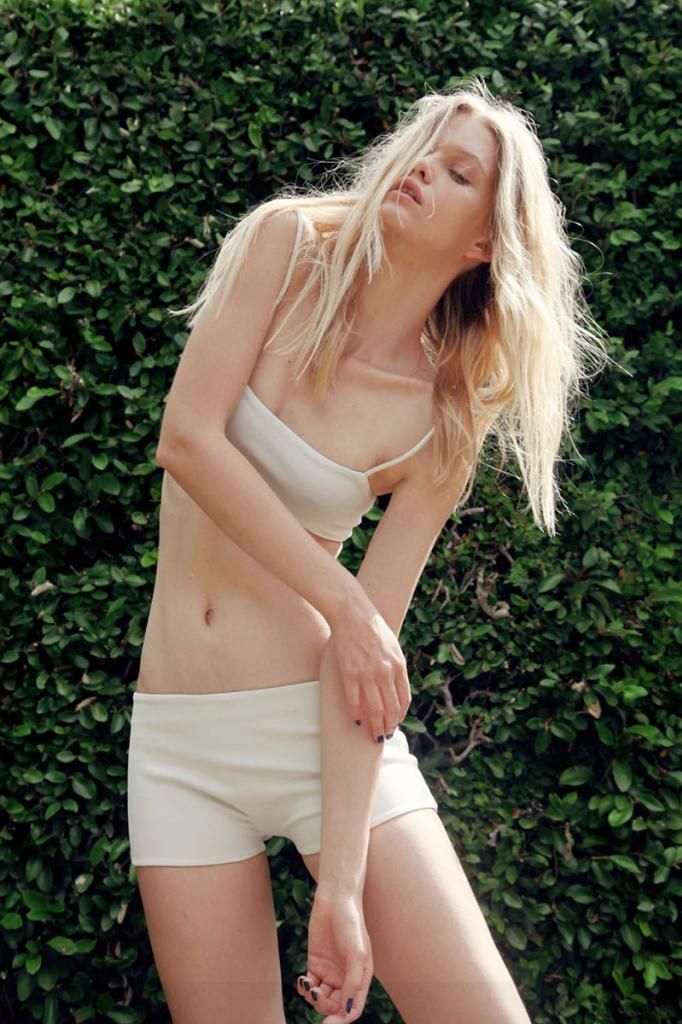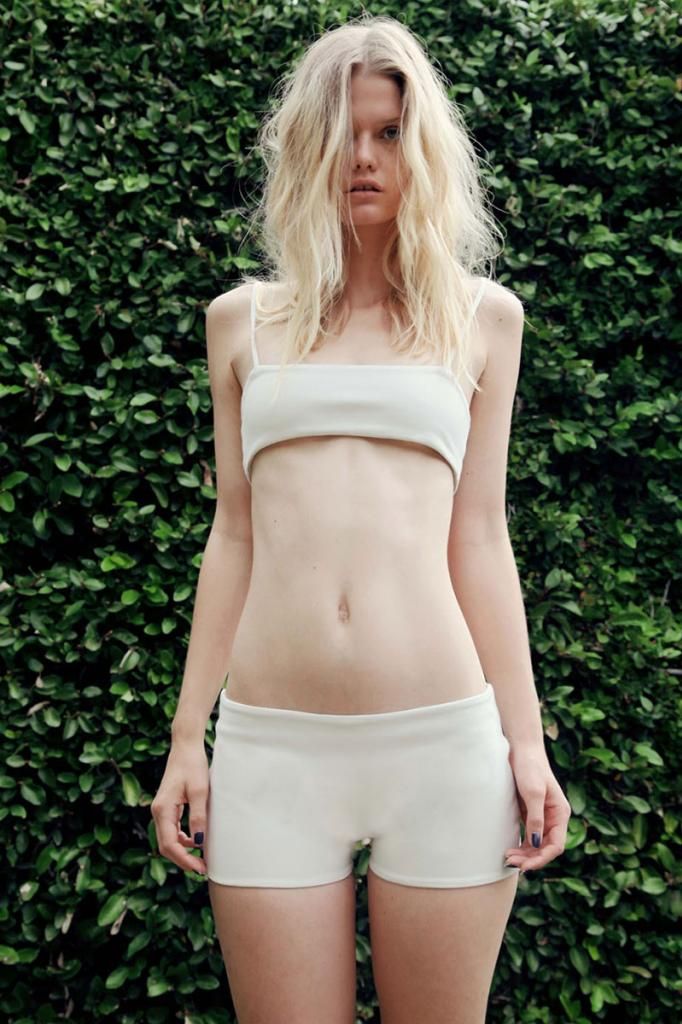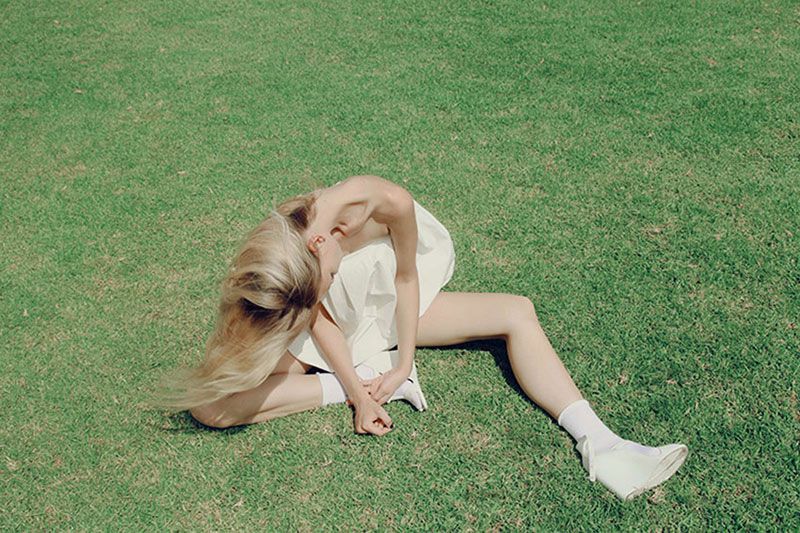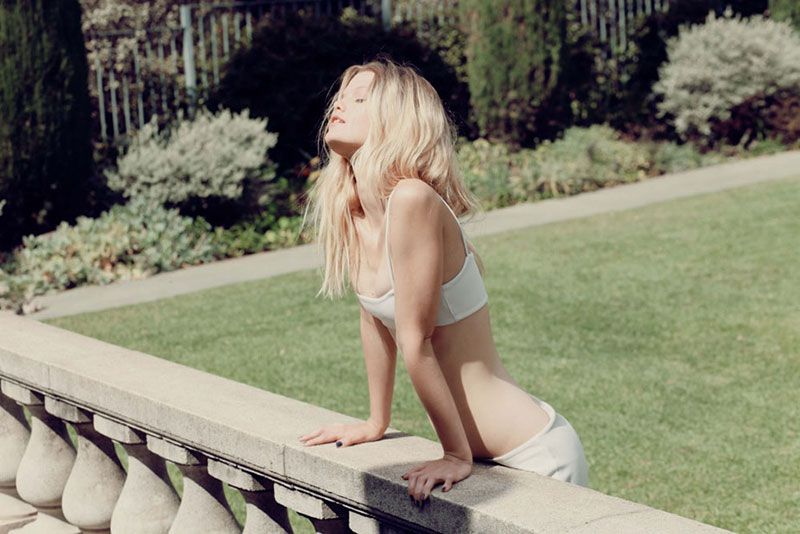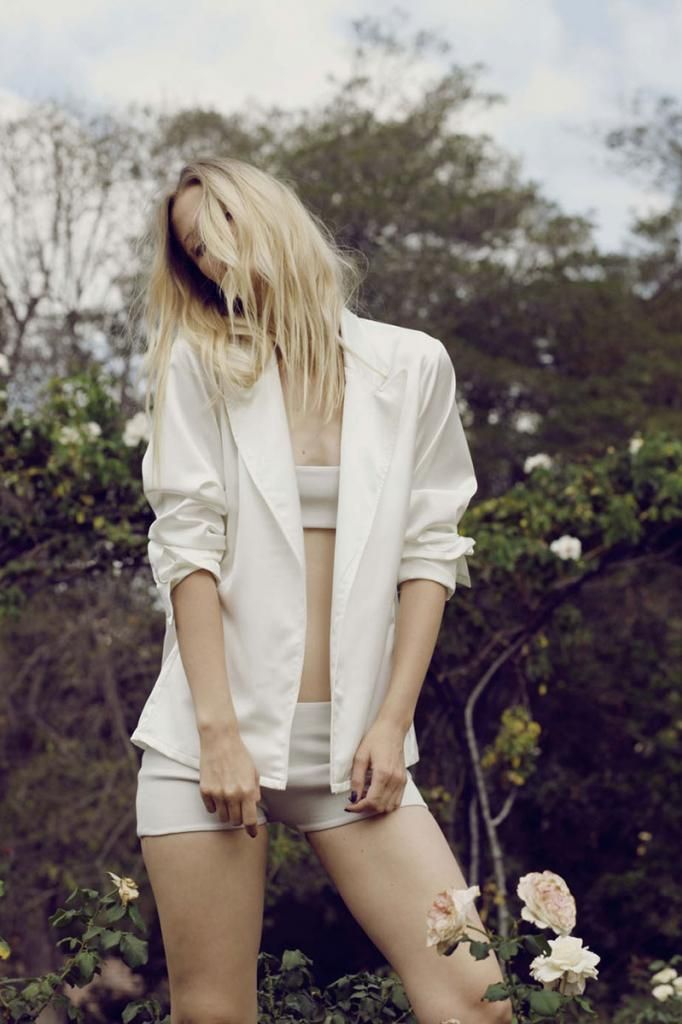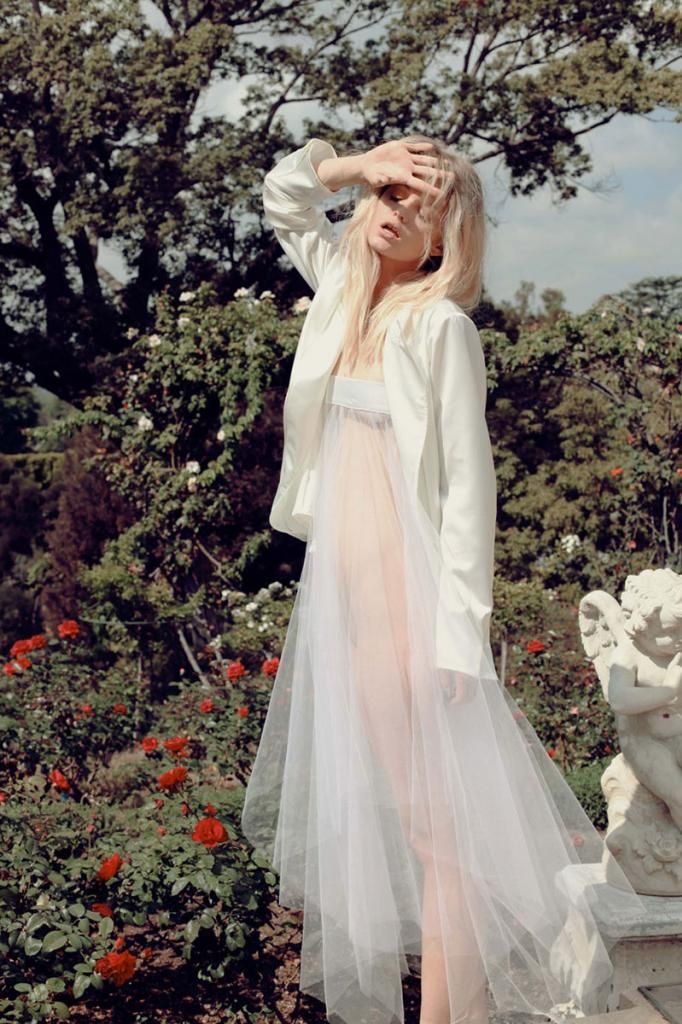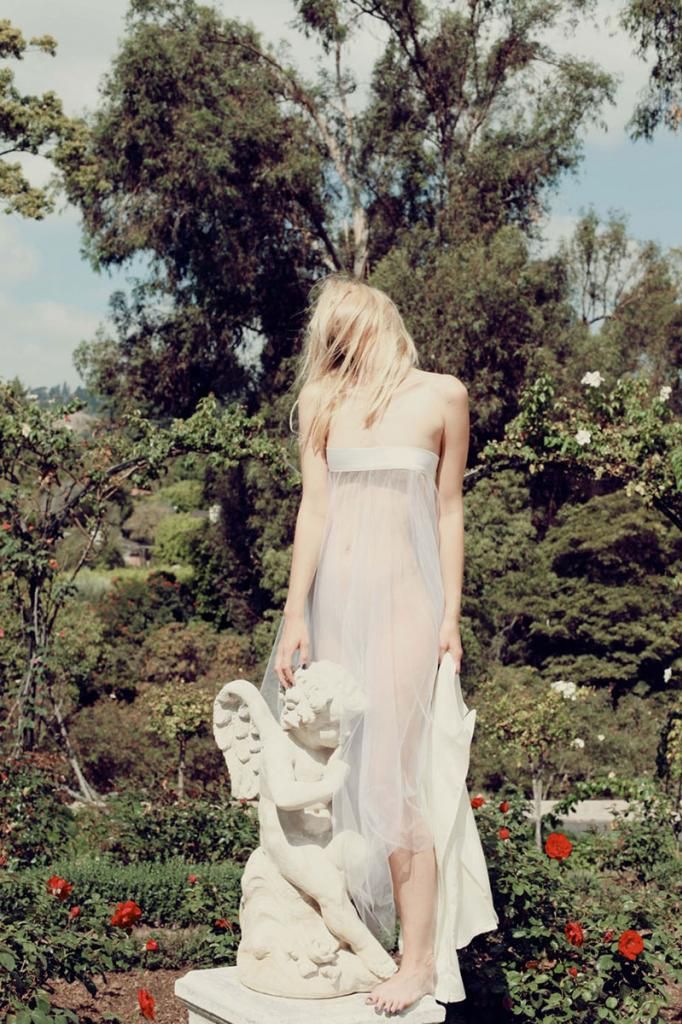 Jennifer Pugh in 'Champagne for Breakfast'
for Fete Champetre SS14
photographed by Kim Gordon
I'd been following this little Arctic Fox on Instagram for some time; her feed is awash with glitter, fluffy pomerians and really good shoes so it's a joy to scroll through when you're in need of a little bit of an inspiration/pick-me-up. So when Emily started posting sneaky peeks from her very own clothing line I was very excited.
As you can see from the beautiful images above, the collection does not disappoint and neither does the incredible lookbook, lensed by Wildfox co-creator Kim Gordon, it somehow manages to strike the perfect balance between minimal and feminine.
Whilst being minimal in appearance, the collection is also minimal in number; consisting of only 5 key pieces with only 55 of each being produced. Furthermore each piece is made from organic materials from ethical origins and positively charged through the principles of reiki.
I think this gives the whole collection a really special and precious kind of feel, which is really unique and even rarer in today's world of fast fashion.
View and purchase the collection
here
and check out Emily's instagram at @fawnlawn