Inspired by yesterday's post, I've put together some examples of how Taylor gets is so right, and how sometimes it all goes so so wrong!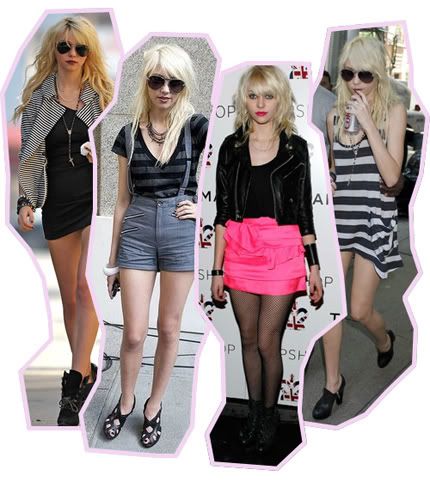 Statement hot pink mini and cropped biker jacket- check. Totally on trend stripes- check. Taylor's signature aviators- check. I love all these outfit choices.
Tacky stripper shoes and suspenders, looking like you're an extra from Twilight, eyeliner over-kill and...what is that she's wearing, a nightie?! Ms Momsen shows us how not to do rocker chic.
[images]