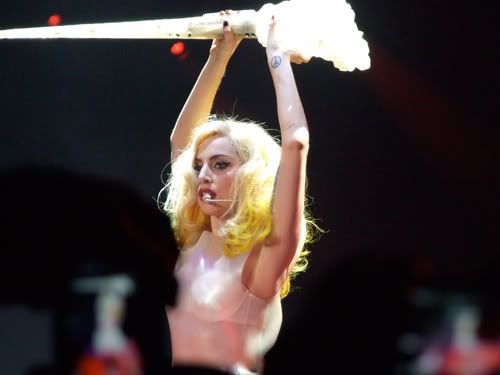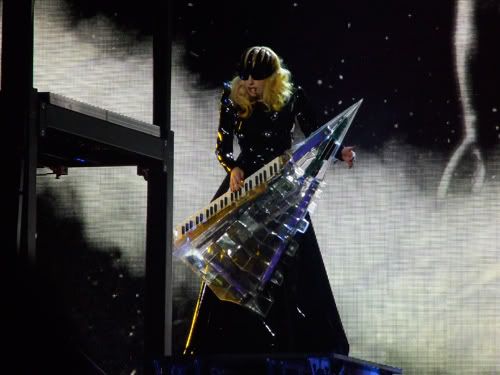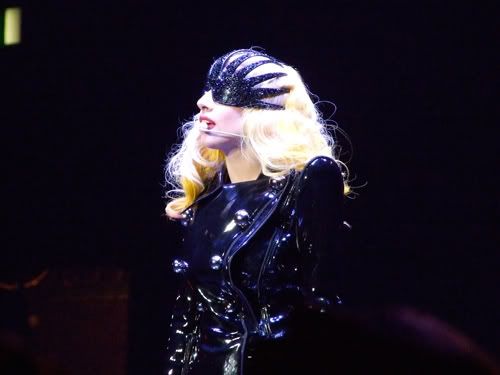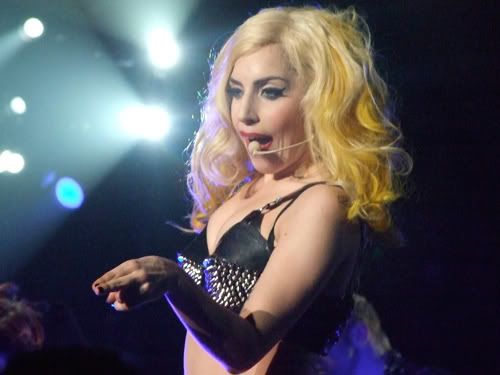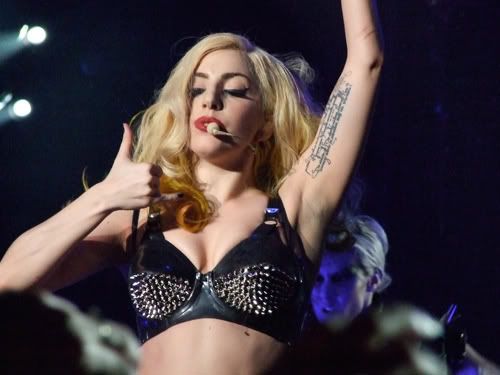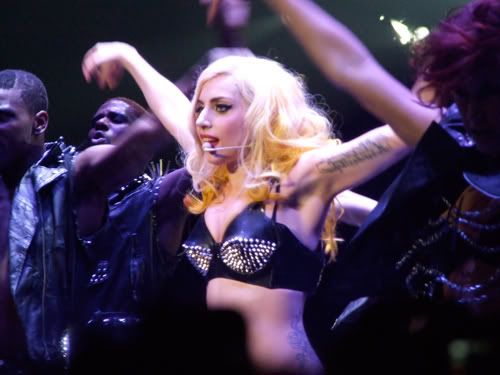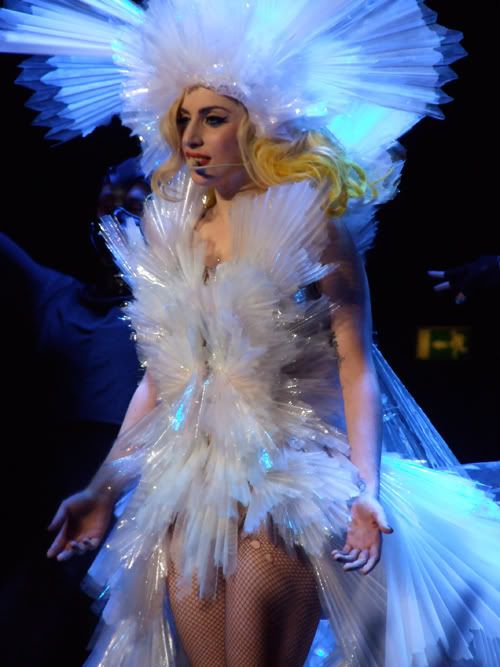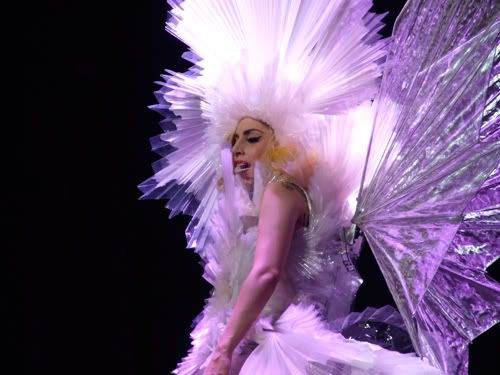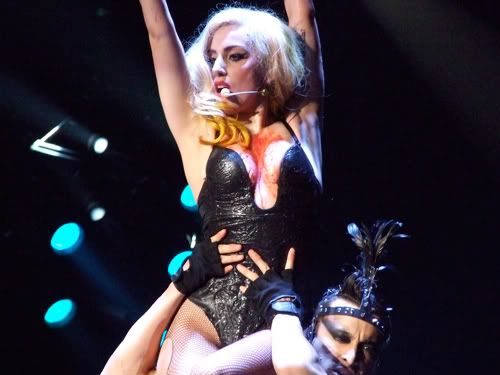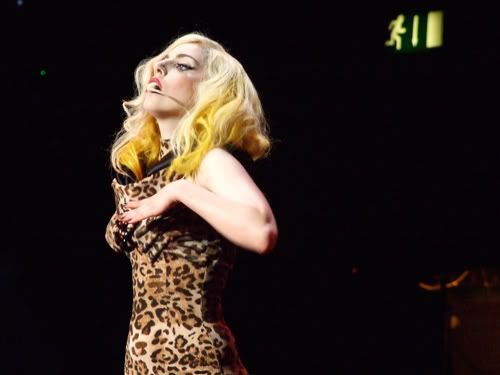 I went to see Lady Gaga's 'Monster Ball' Tour on Friday night at the LG Arena in Birmingham. We were really fortunate to be standing in the Golden Circle so we had a really good view of the show- which was absolutely spectacular! You can tell Gaga really loves to do what she does, and she does it very very well.
There were several set and costume changes, each one more spectacular than the last. Highlights included, the 'Living Dress' (which looks like a big star) which moved automatically, Gaga's light-up wand/sceptre which she shone in to the audience and the giant moving monster at the Monster Ball. It was a visually stunning experience, and Gaga is an incredible performer. I want to go back in May and see it all again!
pictures all taken by me. Please do not use without credit.