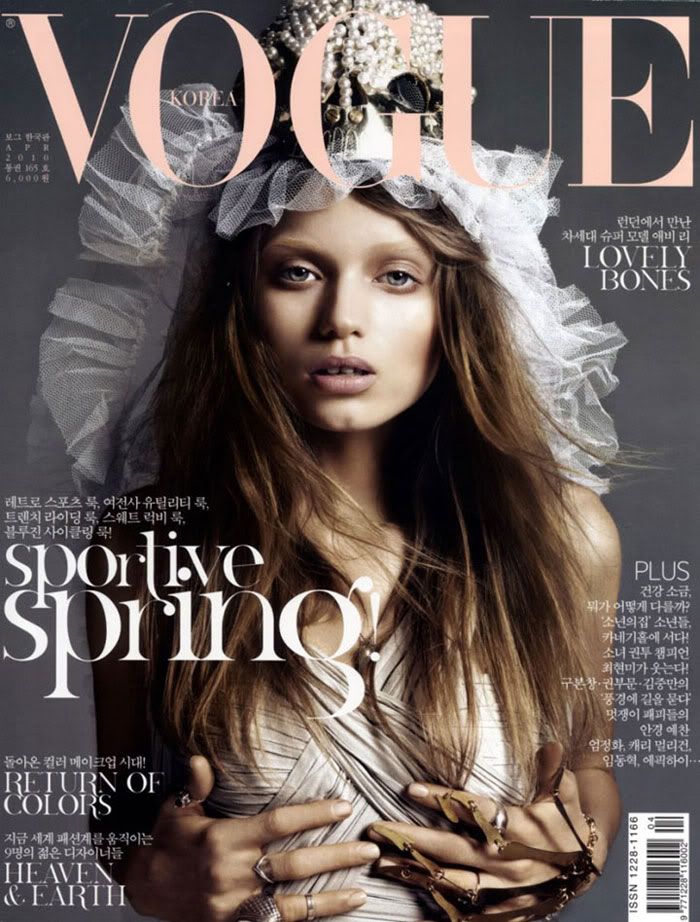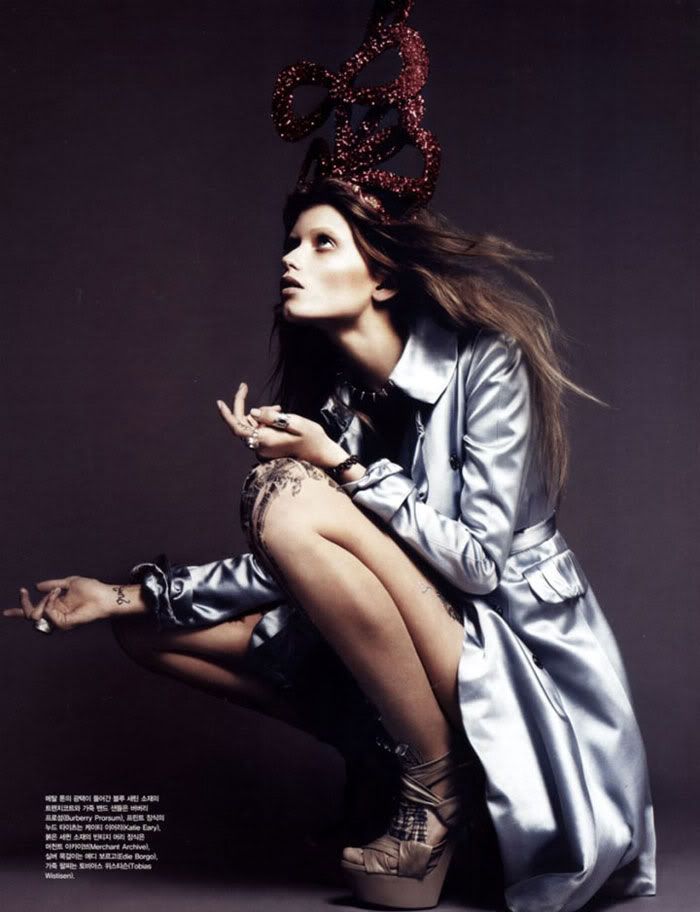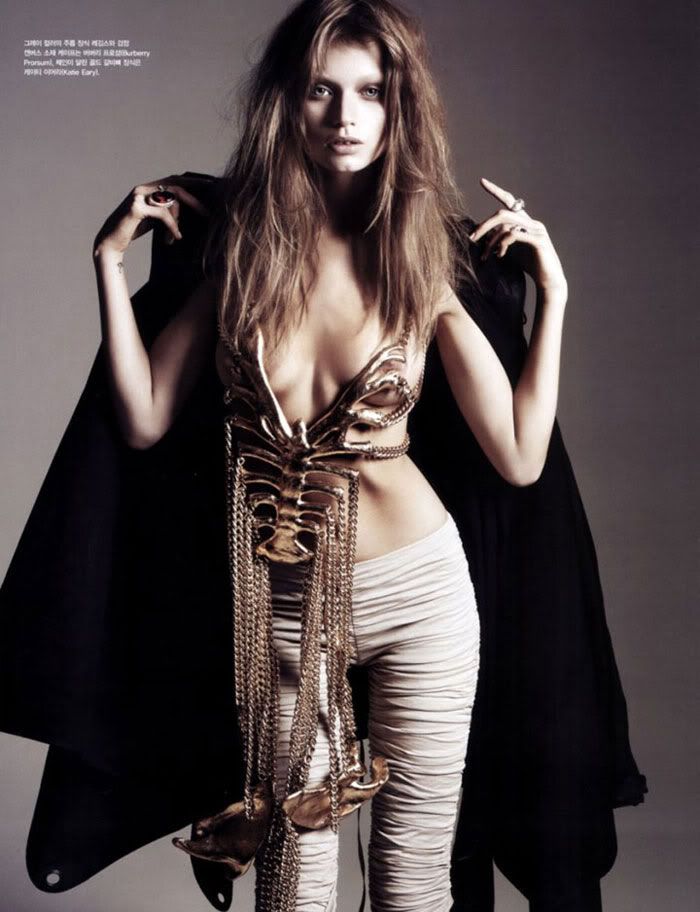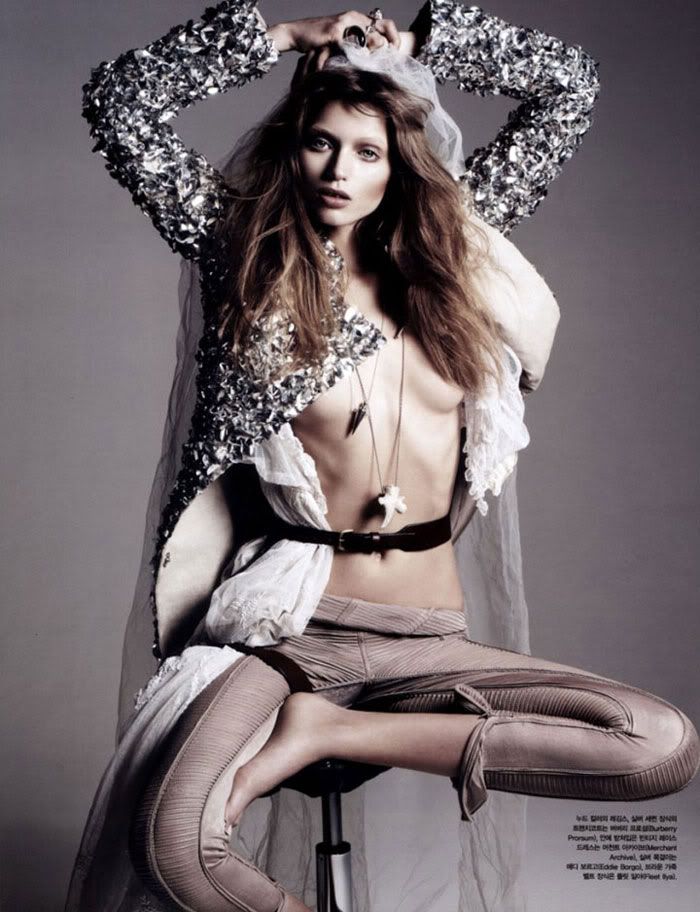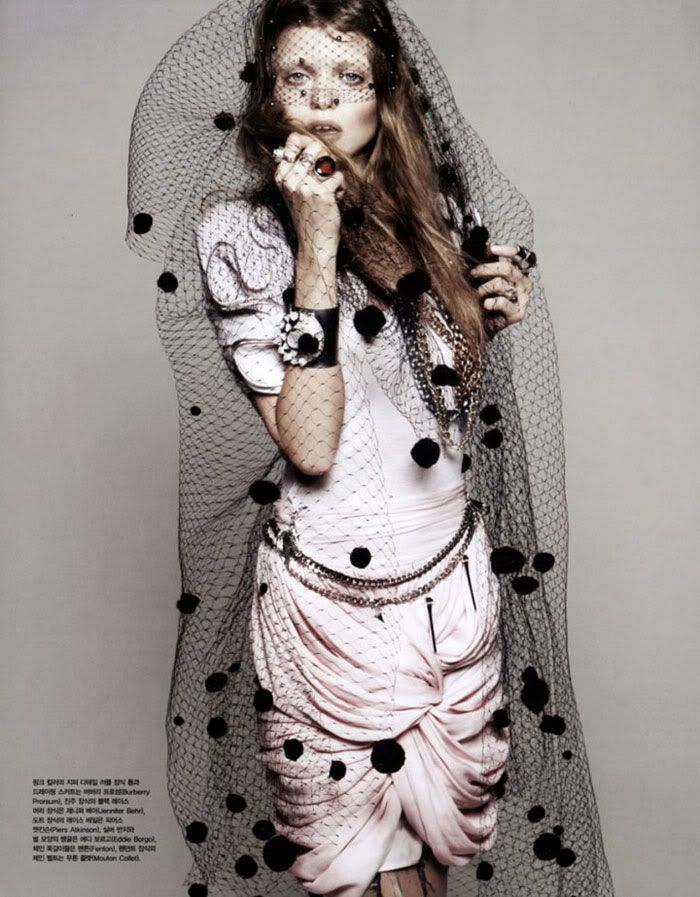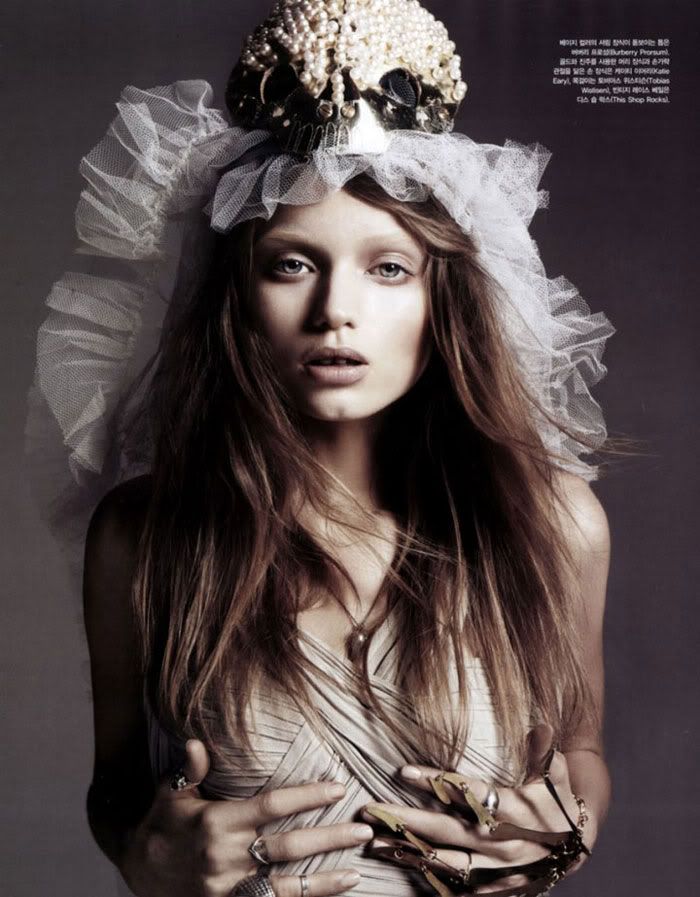 Photographer: Rafael Stahelin
It's been niggling at me for ages what exactly Abbey reminds me of in this death inspired shoot, and it came to me a few moments ago; it's Tim Burton's, 'The Corpse Bride'... in a good way obviously! I am a big Burton fan, and and even bigger Abbey fan. I don't think I have ever anything with her in it so far. It looks like she is wearing a veil of sorts on the cover, and the lighting really picks out the hollows in her face.
I especially liked this shoot for the way in which the clothes accentuate and sculpt her body. For instance, the fifth photo where she is wearing the ribcage top/necklace breastplate thing, with the Burberry bandage trousers- just amazing! I also adore all the jewellery in this shoot.
My favourite shot hands down, is the second one with that fur coat and all those amazing rings! Which is your favourite?
pictures from Fashion Gone Rogue