I'm getting my hair coloured this week which I'm very excited/anxious about as I am going for a bit of a change from my usual blonde shade. Maybe I'll post some pictures if it goes ok! I'm also getting my extensions back, after cutting my hair in to a graduated bob nearly a year ago, which I'm even more excited about! I've been getting very envious of numerous bloggers and celebrities with long 'Rapunzel-esque locks.'
The beautiful thing about having long hair is it's versatility. I can't say I ever did anything to ambitious with mine when it was long, but there's a couple of styles that I've picked up on recently, that I am quite keen to try.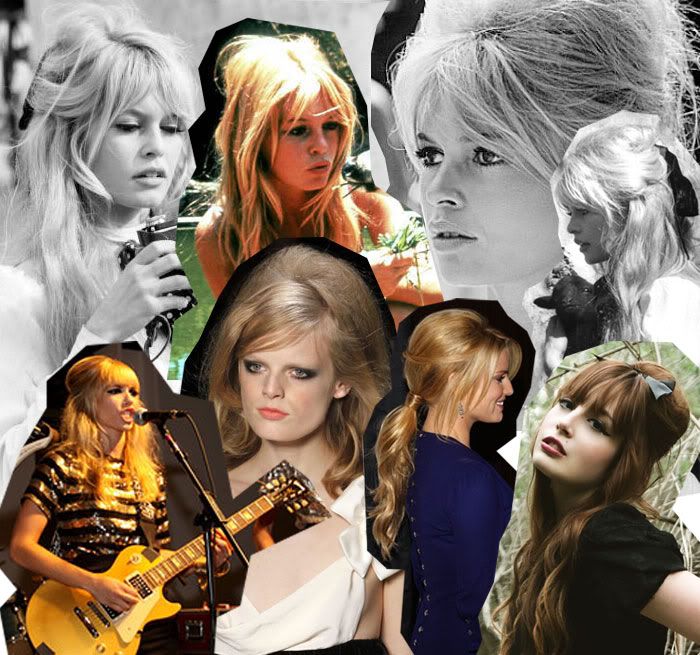 The Bardot Bouffan
t
A look that has been making a resurgence of late is this retro style and variations there of, apparently named the 'choucroute' first worn by Bardot in the 60's. Slightly reminiscent of the 'beehive' but a little more carefree and messy, it's a look that has accompanied many of the 60's inspired spring collections; pictured above on the Rochas catwalk. Lead singer Katty of chic French rockers, 'The Plastiscines' is also a fan and can often be seen sporting this look. Louise from
Miss Pandora
, also recently did a beautiful 60's shoot incorporating this style.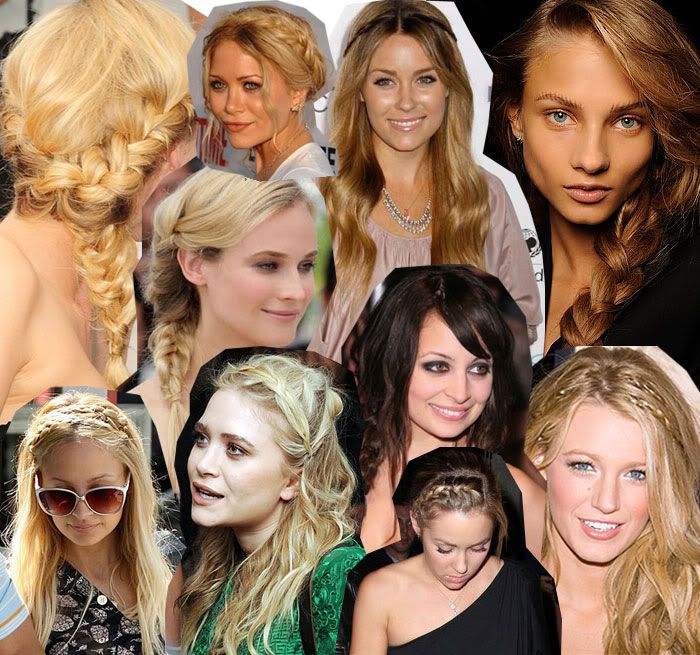 Boho Braids
I'm sorry to use the word 'boho', as it makes me think of Sienna's Miller's 'phase' a few years ago that the high street caught on to, and was subsequently done to death. But I think this is the best way to describe the current trend for messy and beautifully undone braids and plaits that we have seen of late. Perpetrators include Nicole Richie, MK, Blake Lively and the Braid Queen herself, Lauren Conrad among others. As you can see from the age of some of the photos, braids have been popular for a few years now, but for a bang up to date take on the trend, look to the Alexander Wang (and Miu Miu) runway where models sported long chunky loose side plaits nearly down to their waists.
Props to Diane Kruger for what can only be described as an epic braided red carpet style. The texture is gorgeous, and it's just the right mix of chic and laid back, that makes it look like she hasn't tried too hard. And there's something quite magical about it don't you think? That's one braid even Rapunzel would be envious of!
pictures from various, collages by me
(if you would like any images removed, please get in touch with me by leaving a comment)