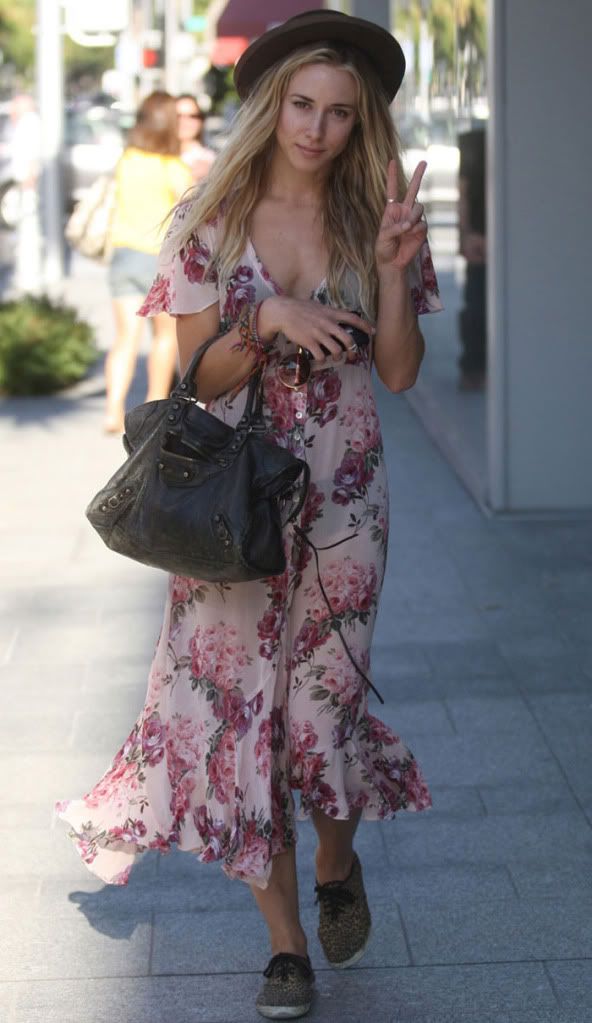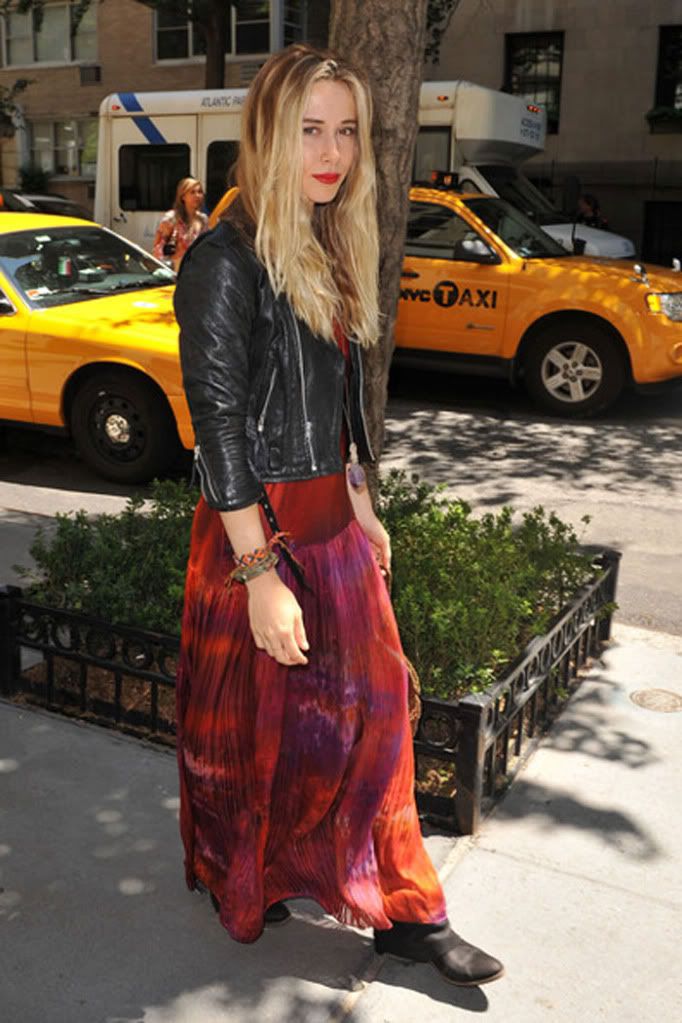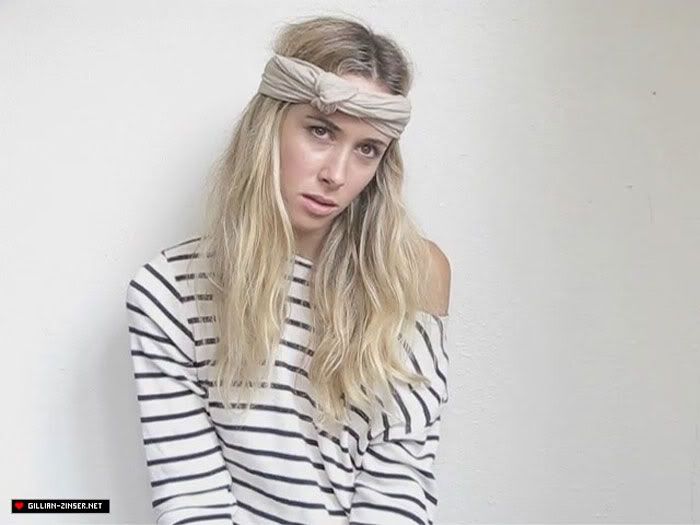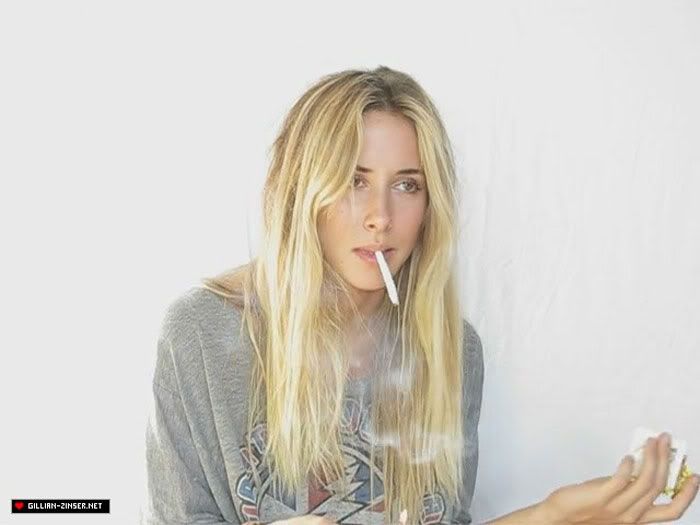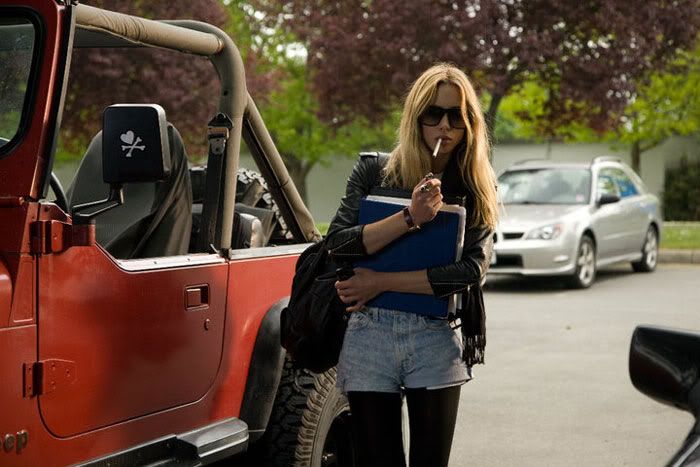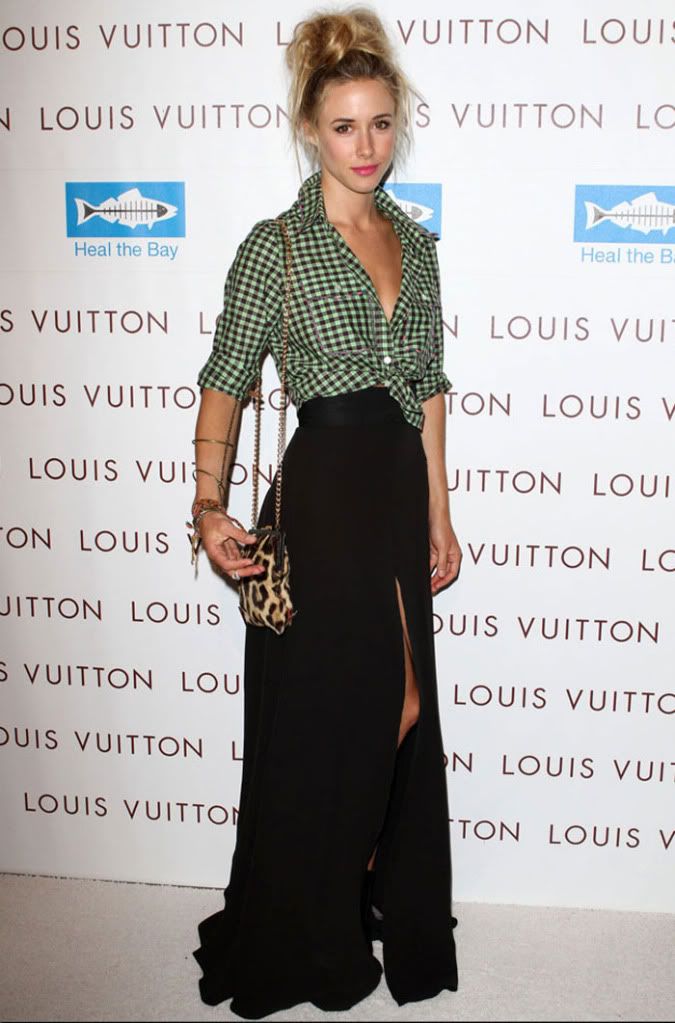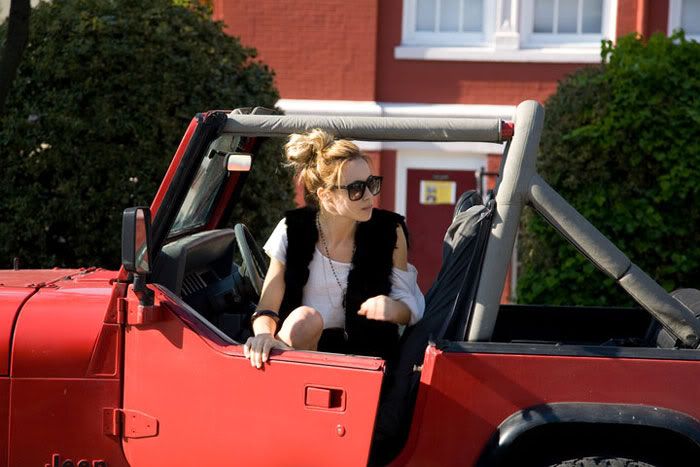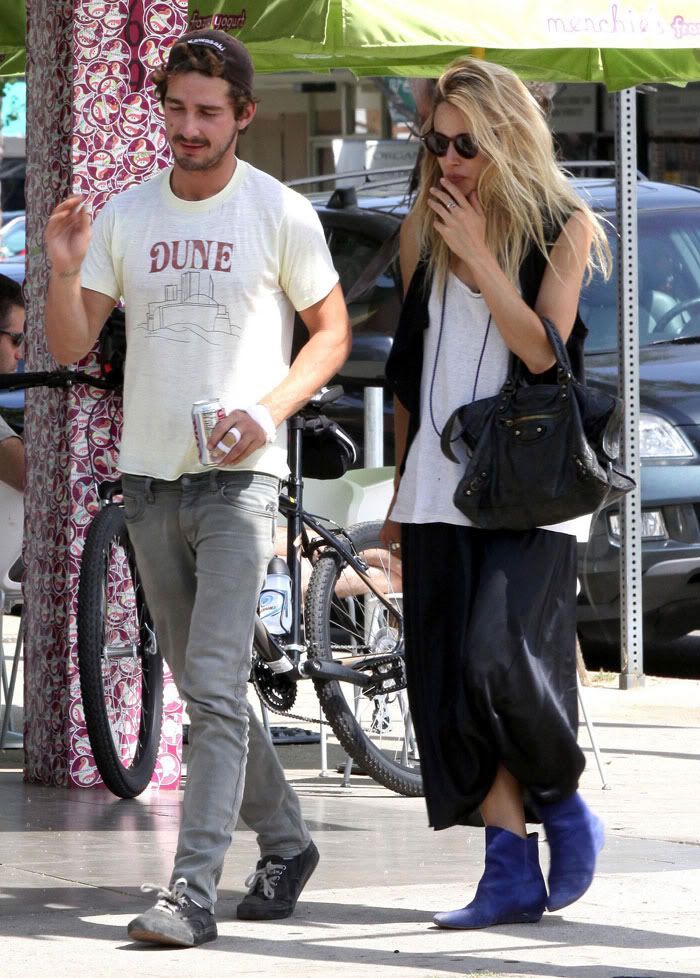 This could be the result of watching far too much 90210, but I seem to have developed a serious girl crush on Gillian Zinser who plays Ivy Sullivan.
It's not just her ridiculous natural beauty and artfully dishevelled mane that make her swoon worthy; the girl has also got some serious style off-screen too. She makes more feminine vintage style pieces her own by mixing them up with unexpected accessories that somehow are so right, like a bowler hat or leopard print plimsoles. Plus she also owns both the Wang Rocco and Balenciaga Motorcyle bag.
Gillian Zinser, I salute you and your very own brand of California grunge.
pictures via tfs