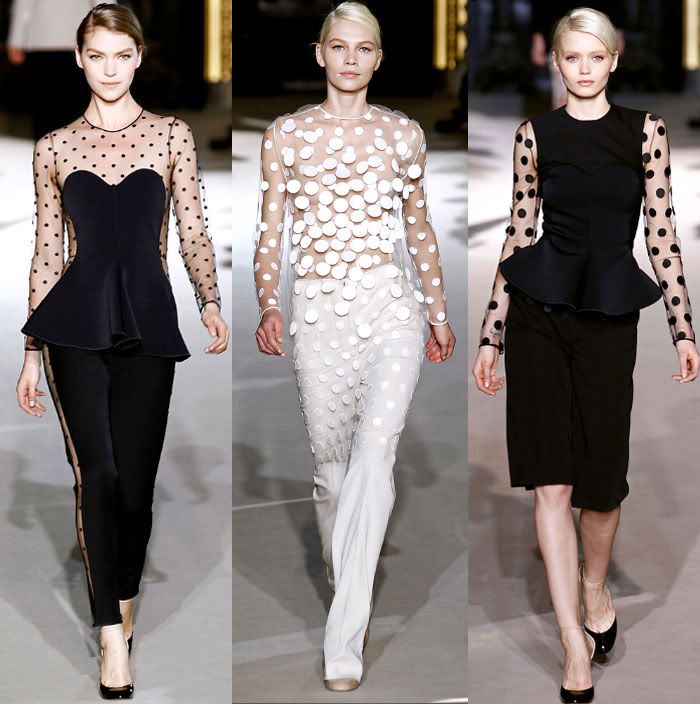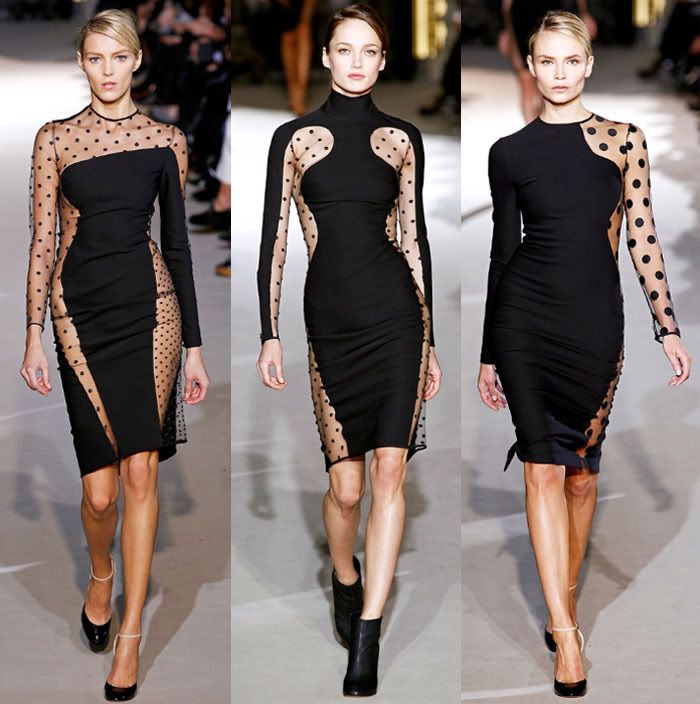 Stella McCartney AW11, Paris
Polka dots; the type usually found on the Sunday Best of quaint English Misses, got sexy at Stella Mc Cartney. Cleverly arranged over otherwise see through bodices and dresses, and embroidered on to daring tulle cutaway panels of sensuous black dresses that showcased the models flesh beneath.
My personal favourite is the polka dot bodiced jumpsuit in the first picture with the sweetheart neckline and retro looking peplum- it has an air of vintage about it whilst still managing to look fresh.
images via Style.com, collage by me