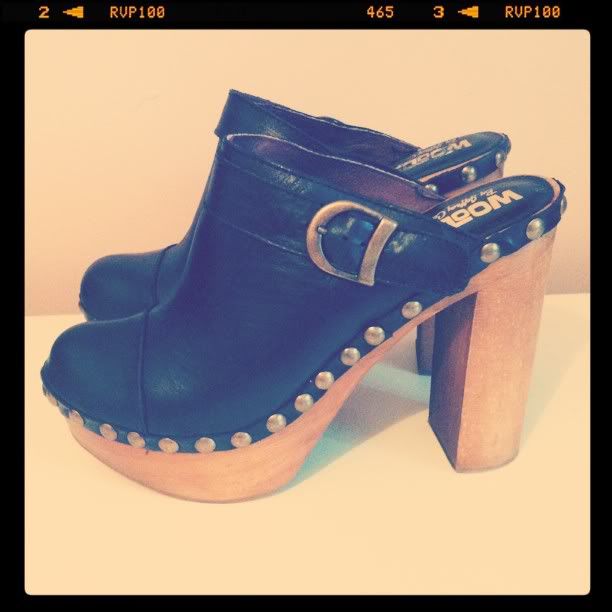 Just went on a an epic (accidental) shopping trip and scored these Jeffrey Campbell clogs with 75% off. Whoop. I didn't buy anything I actually intended to buy but plenty that I didn't. Why does that always happen?
Edit: I've just realized I actually blogged about
these very shoes
in March last year. Ha.