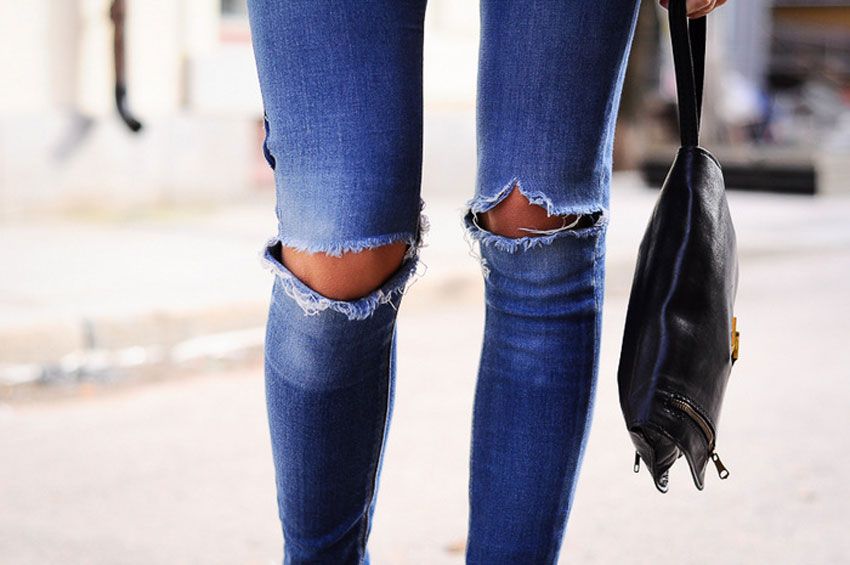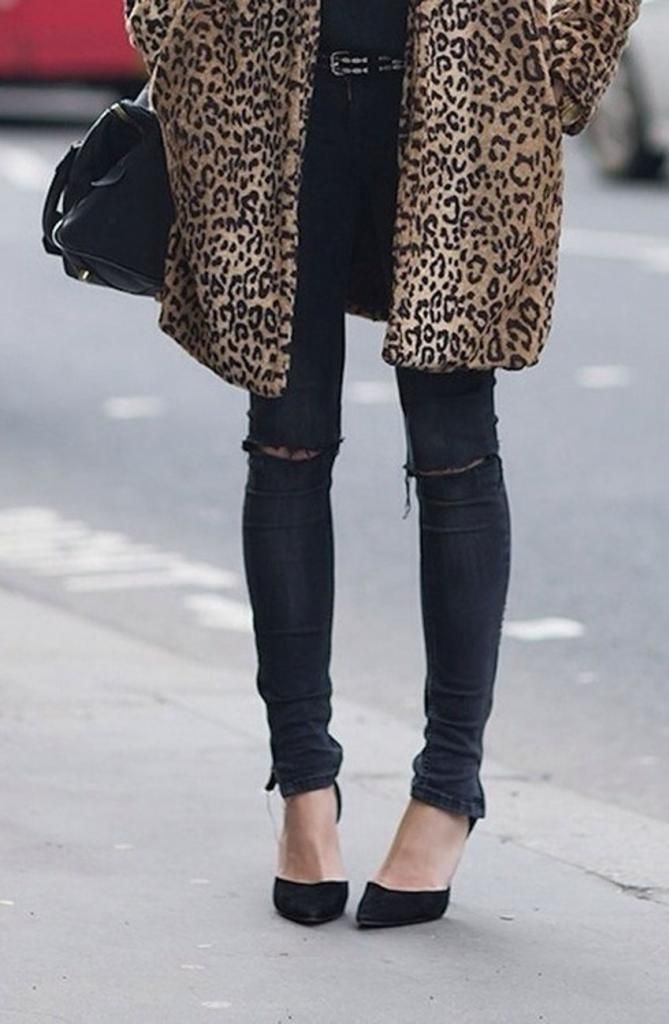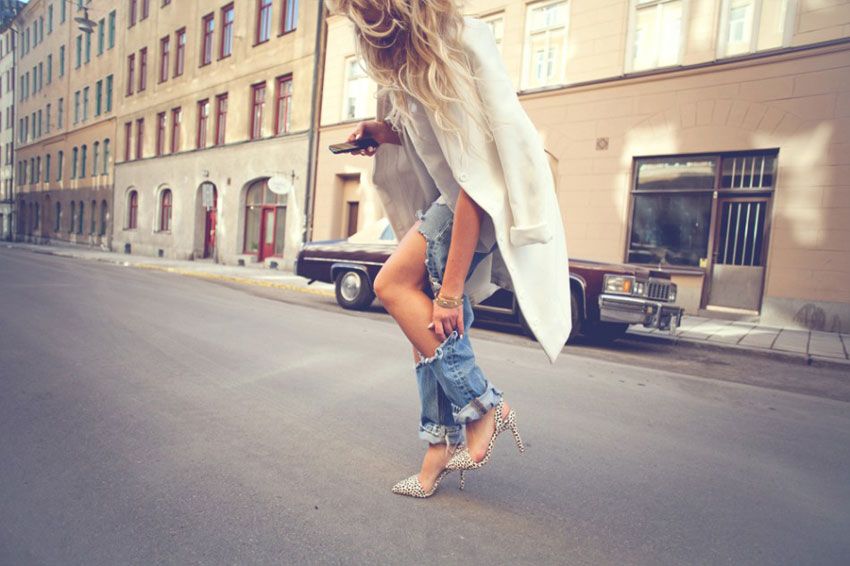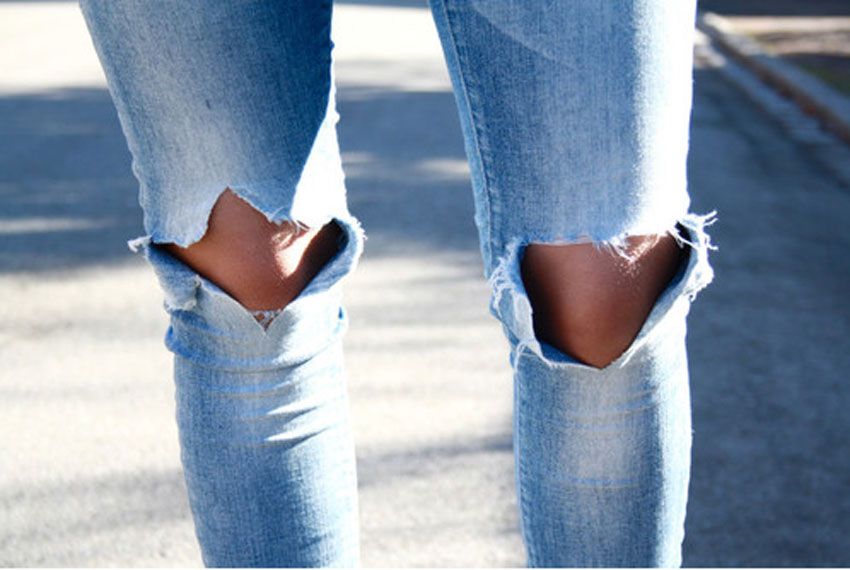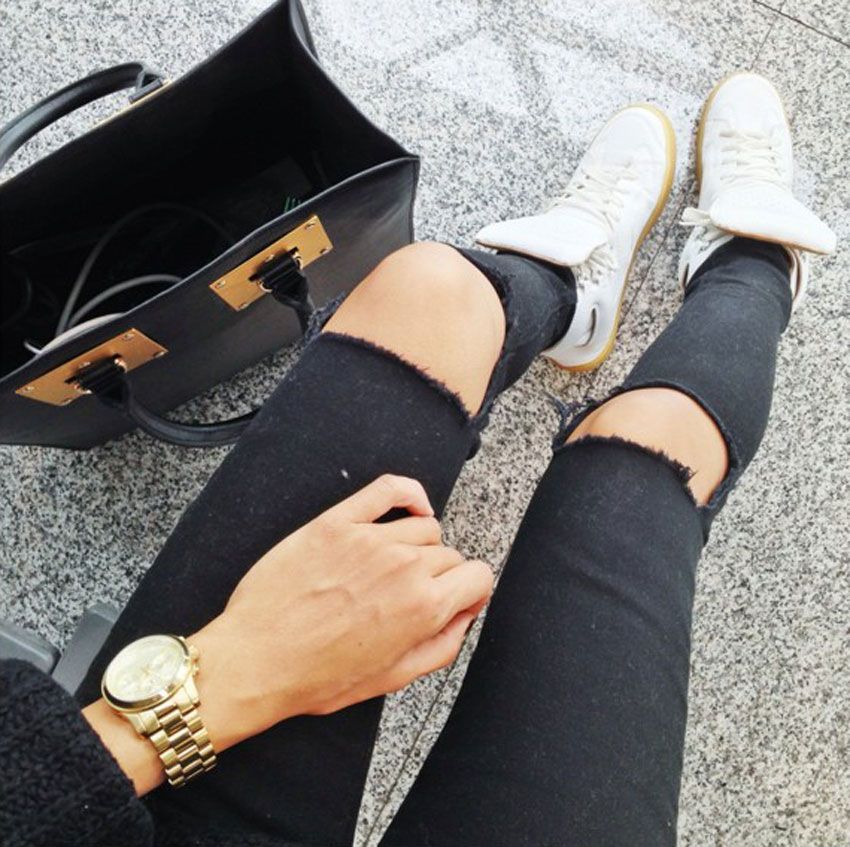 Distressed denim; not exactly revolutionary on the fashion front but there does seem to be a fine art to getting those rips just right. Two tears right across the knees looks en point and gives an instant update to a pair of skinnies.
I tried on a couple of pairs in Topshop such as the
Black Rip Jamie Jeans
but the rips sat too high on my legs and were nowhere near rustic looking enough for my tastes. I think the key to the perfect pair lies in some careful DIYing and gentle distressing by hand to achieve the perfect 'worn in' look and a pair Kurt would be proud of.
images via Tumblr, Fanny Lyckmann, The Haute Pursuit