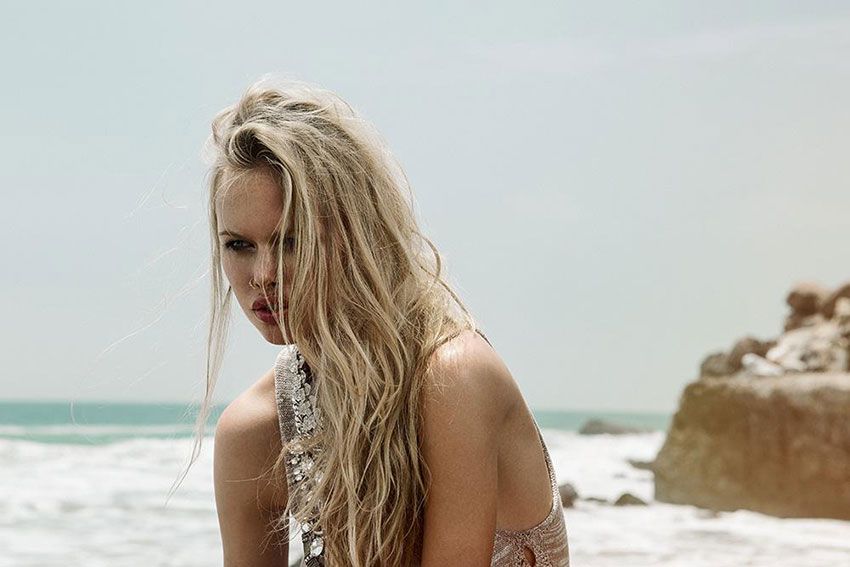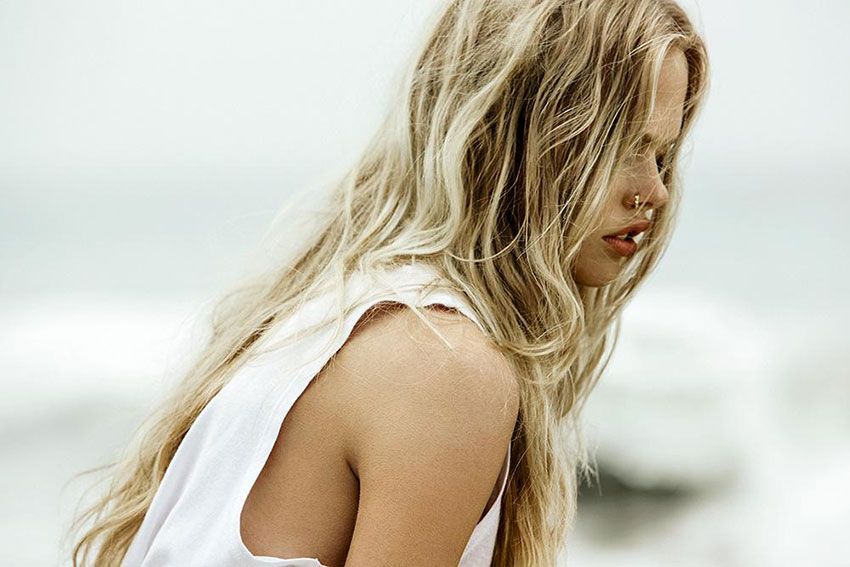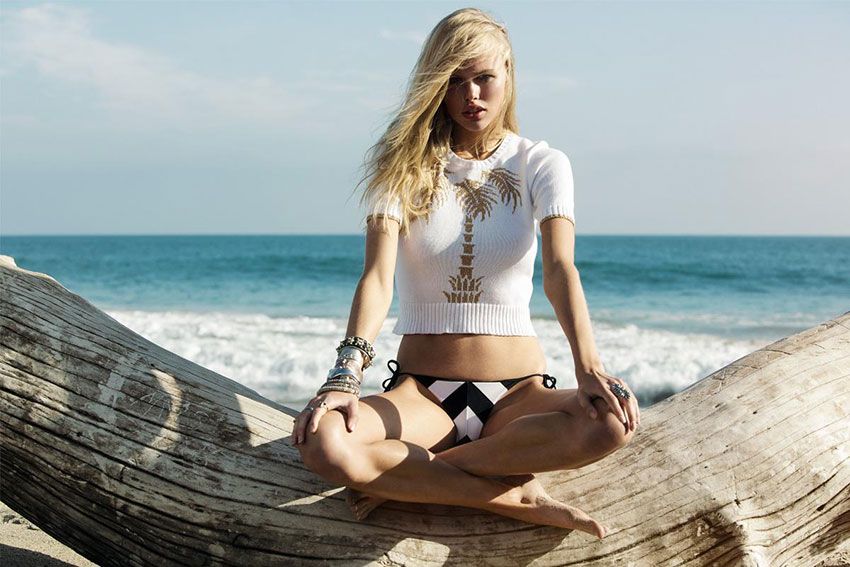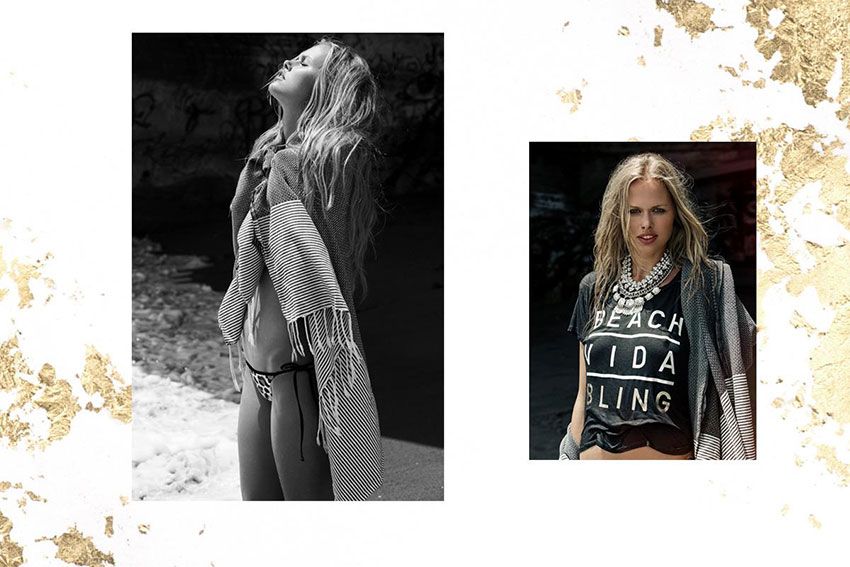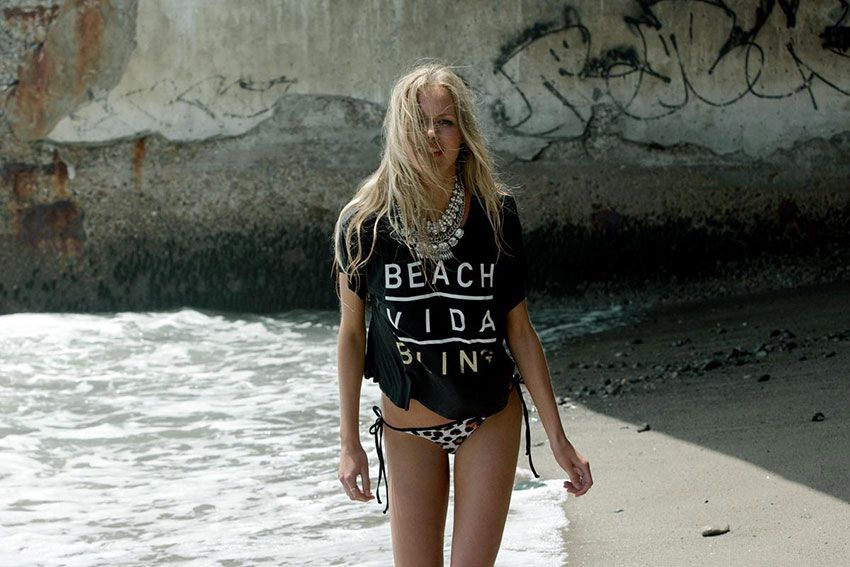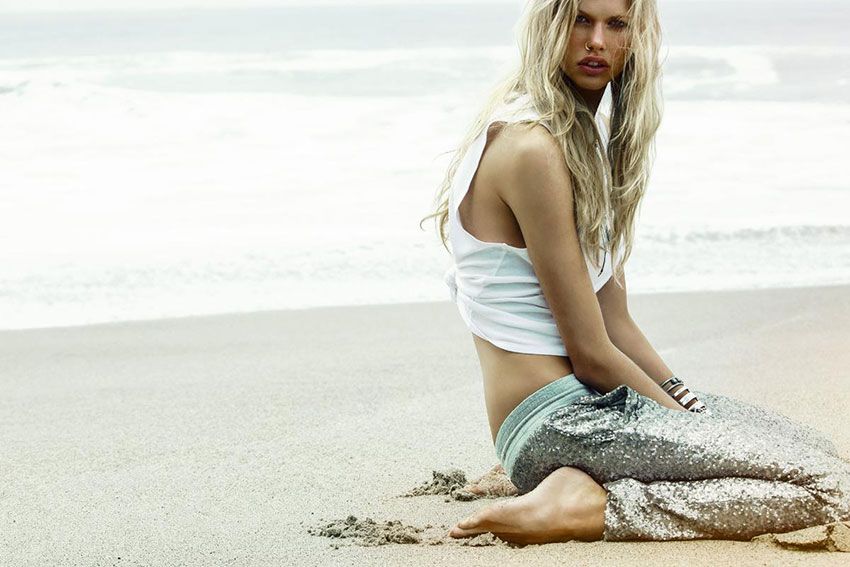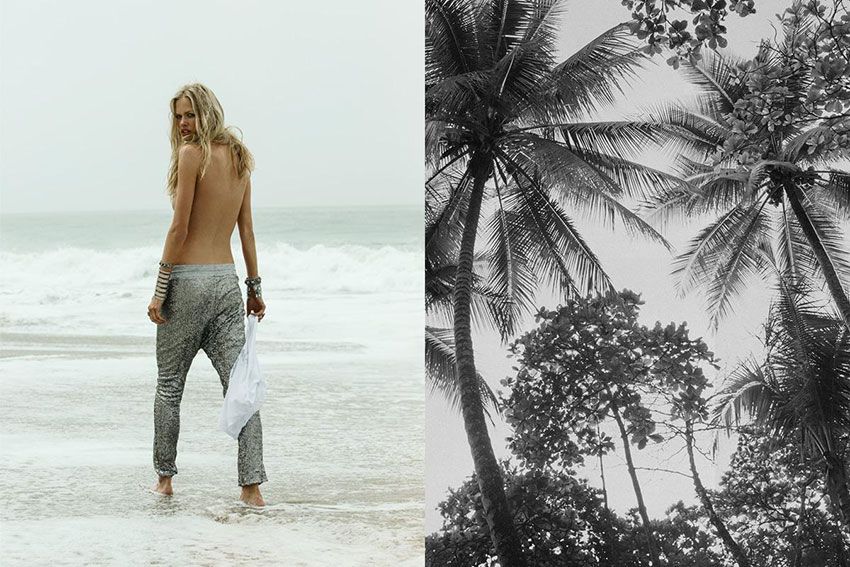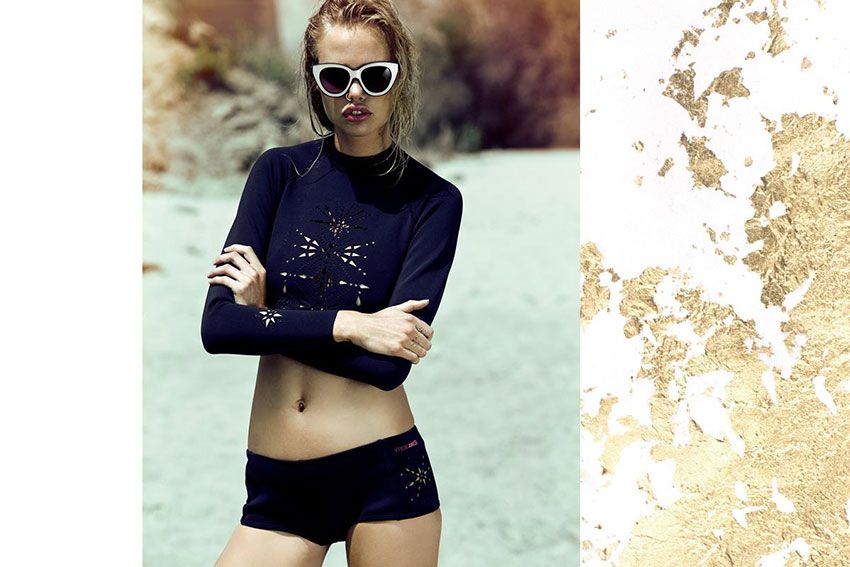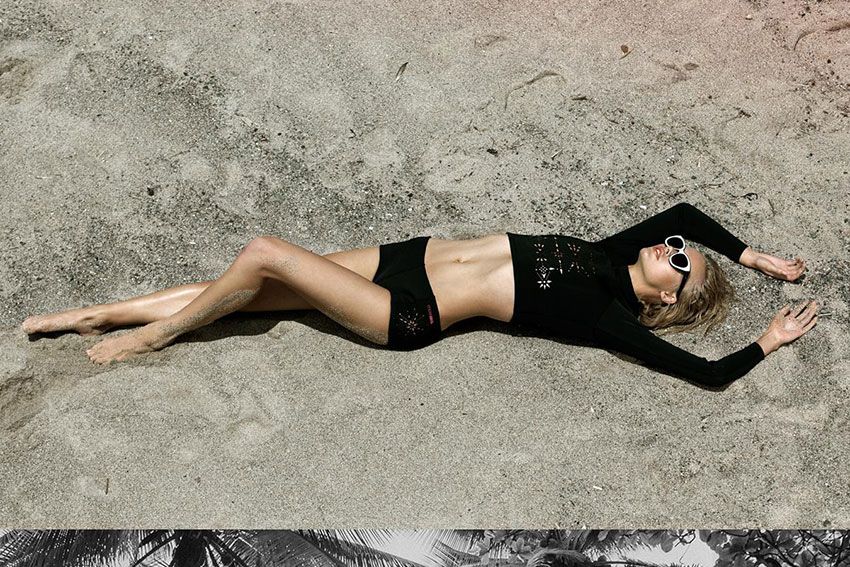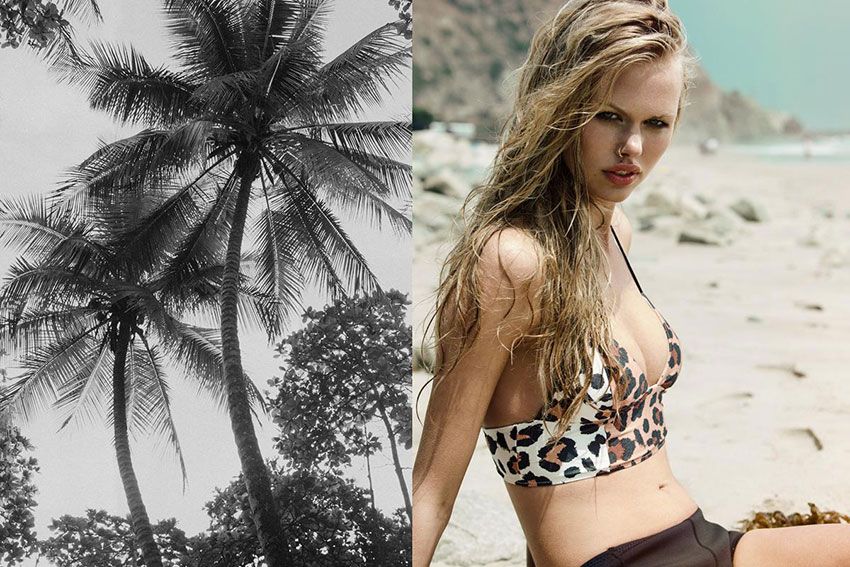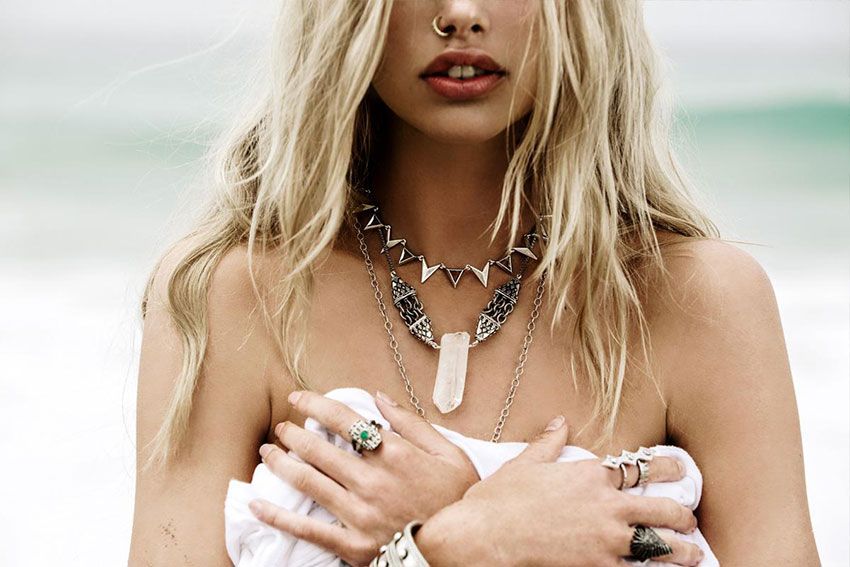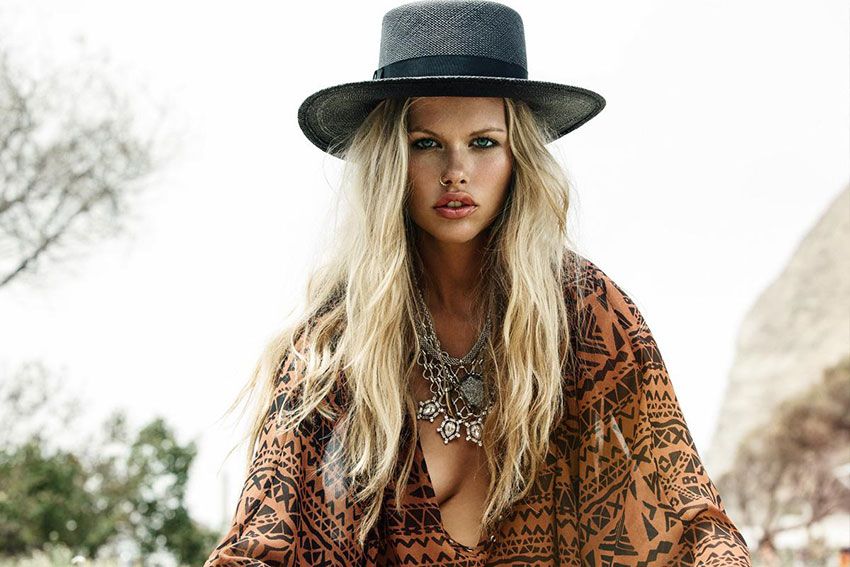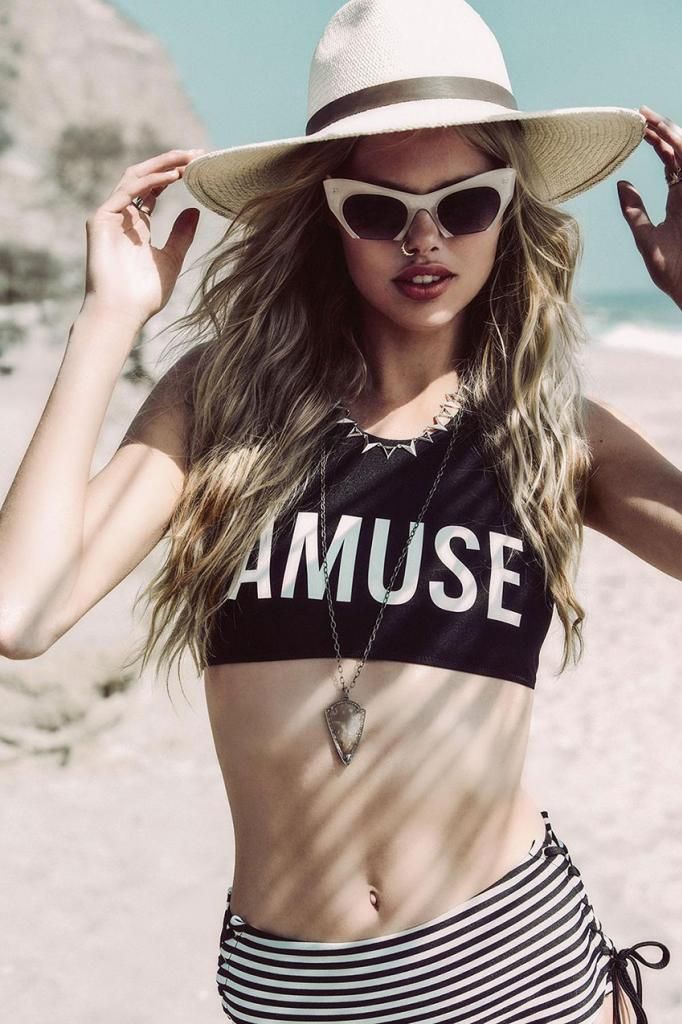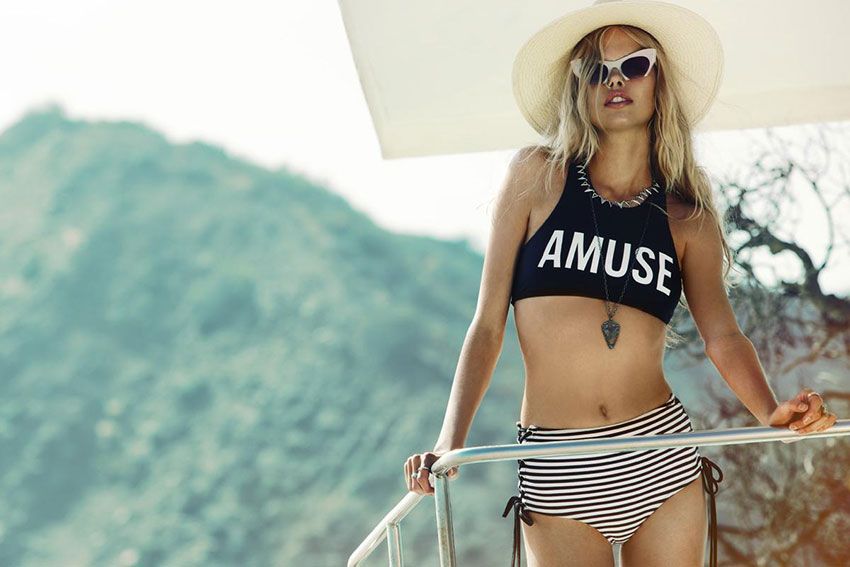 Emma Stern Nielsen in 'Beach Vida Bling' for Amuse Society
photographed by Harper Smith
styling by Conor Graham
make-up by Droo Mascarinas
hair by Stacey Tam
You know when you come across one of those brands that you're instantly obsessed with? Meet my latest label crush
Amuse Society
. They seduced me with an Instagram feed full of cleverly curated coolness and I've been stalking their feed ever since, counting down the days till their site launched in full yesterday.
It's easy to see why the brand has such an appeal to me, the creators Mandy and Summer describing their aesthetic as one that 'channels a rock muse on a beach holiday'. Rock chicks and beaches?? In the infamous words of Ms Zoe, "I DIE". Some of the items on my wish list would be the slogan tanks and sweats, those high waisted striped bikini bottoms and the sequin joggers but realistically there's nothing I wouldn't smuggle in to my wardrobe given half a chance (and you know, 30c and some sand and sea!)
They count some other of my personal muses amongst their 'society' too: British model and general babe, Joanna Halpin, photographer Kayla Varley and the recently discovered (by me at least) bad-ass stylist, store owner and mommy, Ascot Friday. Coupled with a super hot look book shot and styled by a couple more of my faves, Harper Smith and Conor Graham and featuring beach bling jewellery from other awesome designers such as Luv AJ and Vanessa Mooney, it's a little slice of sun kissed beach heaven in the middle of this grey British winter of ours.
Mandy, Summer, if you could just send me one of everything (and maybe a plane ticket to Cali) that would be great, thanks.
Check out all the goodness
here!