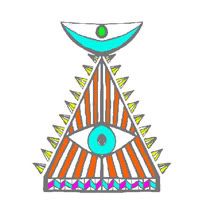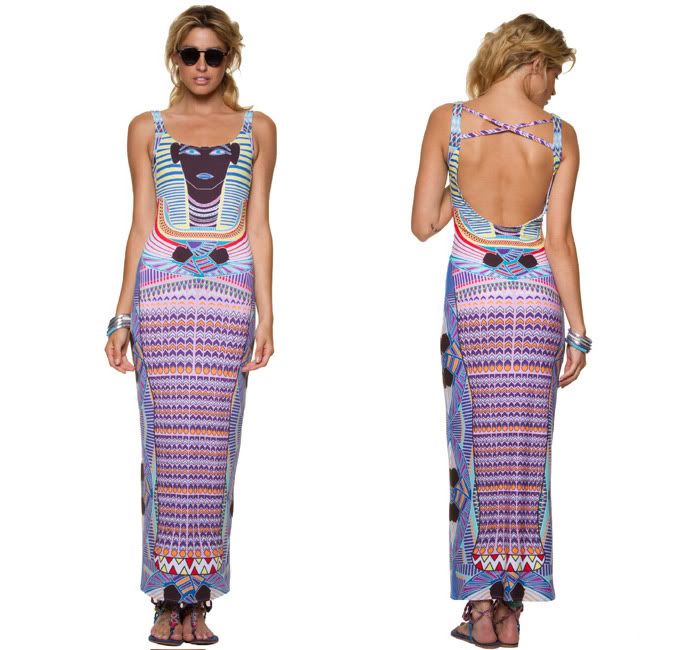 When I was younger I was obsessed with Egyptology.
Obsessed
. My parents bought me this kit and it was full of puzzles and facts all about Tutankhamen and other Egypt related stuff and I used to copy all the hieroglyphics and strange symbols in gold marker and have them stuck all over my bedroom walls. Maybe slightly strange for a 10 year old girl but hey, these people worshipped cats so they must have been doing something right.
NY based designer Mara Hoffman's website cites her inspiration is taken from 'nature, world travel and fantasy' which makes her a girl after my own heart but it looks like we also have another thing in common if her SS12 swimwear line is anything to go by. The collection is filled with imagery from Ancient World and consists of one and two piece swimsuits with unusual placed but simultaneously flattering cut outs. Prints, patterns and symbols which wouldn't look out of place inside a Pharaoh's tomb all adorn these beautifully designed pieces.
I am especially taken with the sarcophagi printed, cross back maxi dress which would make a beach cover up. Or worn on a balmy summer night sipping cocktails beneath the palm trees, it would be fit for an Egyptian queen.
images via Mara Hoffman.com